Modern Living Room Before & After
This post is written in partnership with Hunter Fan.
When we moved into our home 3 years ago we brought with us 1 petite sofa from our Saint Paul house to place in our living room. Our move from Minnesota to North Carolina doubled our square footage–and it has taken time to fill the space! 3 years ago we said hello to brass trim on the fireplace and mini blinds on all the windows. It wasn't a space that needed to be gutted, but it was PLAIN. I brainstormed ideas for high ceilings and later a $300 leather sectional from Craigslist.
Slowly we improved living room. I've created a room with an eclectic mix of modern, global, and vintage influences. A few pieces of art on the walls. Better carpet. A few accent chairs from the thrift store. And today I'm thrilled to share with you our ceiling fan upgrade and how it influences the space for good!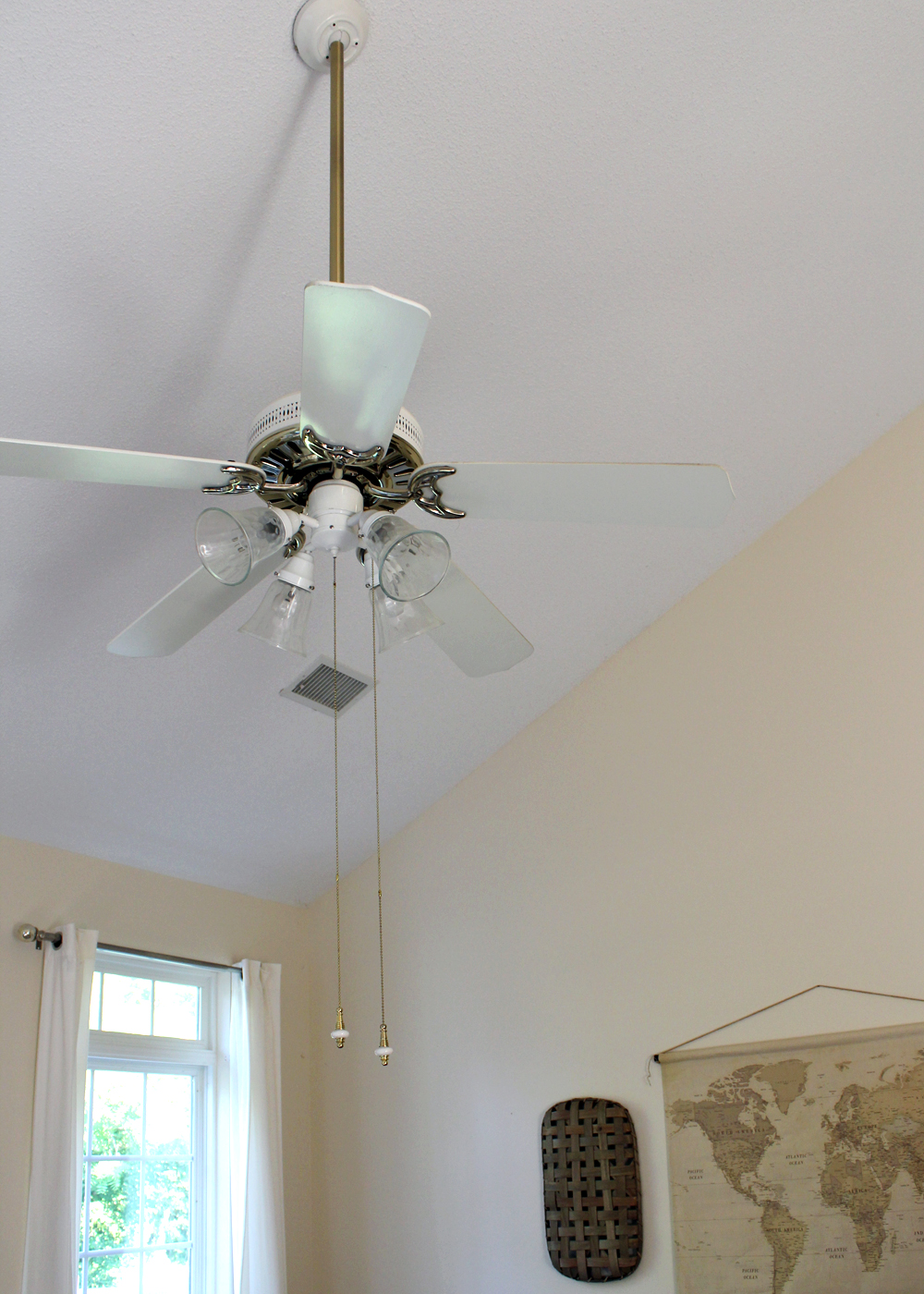 This article contains affiliate links, you can read my full disclosure here.
---
When you walk into our home the entryway goes straight into the living room. It is the central point in our home. And the original 1990s ceiling fan did not match the aesthetic of our living room. The brass chains hung in front of our flat screen TV and the dated fan felt bulky and tired.
I went on a hunt for the right ceiling fan that warmed up the room with a bit of rustic wood, but with modern fan blades. We narrowed it down to the Hunter Signal and Hunter Apache (both 54″) and ended up selecting the Signal because of its modern blade design and chrome accent color.
The Signal retails for $349–it is an investment to the room. But I see living rooms as a really important space to a home. Living rooms are the central point to a home, highly visible, and functional on a hot summer day! And from a resale perspective–walking into a home and viewing a nicely decorated room with a beautiful ceiling fan will make a big impact.
One of the biggest reasons we were drawn to the Hunter Signal is:: it is Wi-Fi enabled! I downloaded the Hunter app and within a few minutes had synced it to our Amazon Echo. I easily customized what keyword I want to call our fan & light. Now all we say is "Alexa: Fan On" and "Alexa: Light Off" without moving a finger! Our kids have a lot of fun with it.
Bit by bit we've made process in finding the right style for the space. And it is so fun to see what can happen to a room over time! There are definitely more things to be done–I'd like to refresh the fireplace with some rustic wood and we need to paint (beyond ready to say goodbye to plain beige).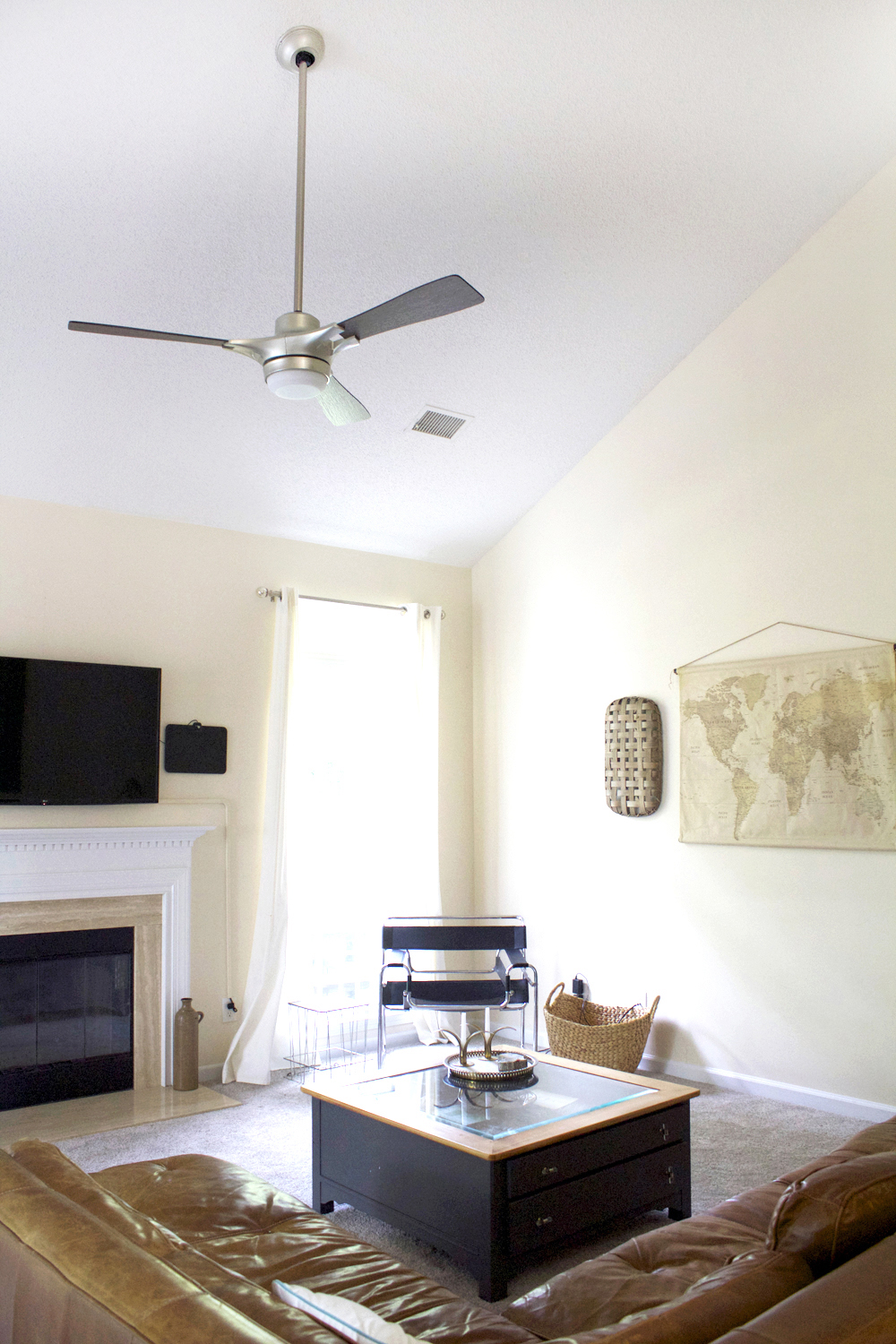 Our new Hunter Signal ceiling fan pulls in all the right touches to the living room with its rustic wood blades and modern lines. We love that the ceiling fan works with our Hunter Fan app and Amazon Alexa. And overall are thrilled with the new addition to our space!