6 creative ideas for high ceilings
Our home, like many of you, has a high ceiling. It was one of the things that attracted us to the space. It was like a blank canvas we could redesign and the high ceilings with windows gave us a lot of ideas. The ceiling is 2 stories tall in the living room and foyer and right now is beige and void of style.
High ceilings without treatment can seem bare and stark. Below are six texture rich ideas that will add personality to your space!
This space works beautifully together. I adore the paint color, the mod chandelier, and the choice of texture in furniture. The ceiling is high and the space still feels friendly.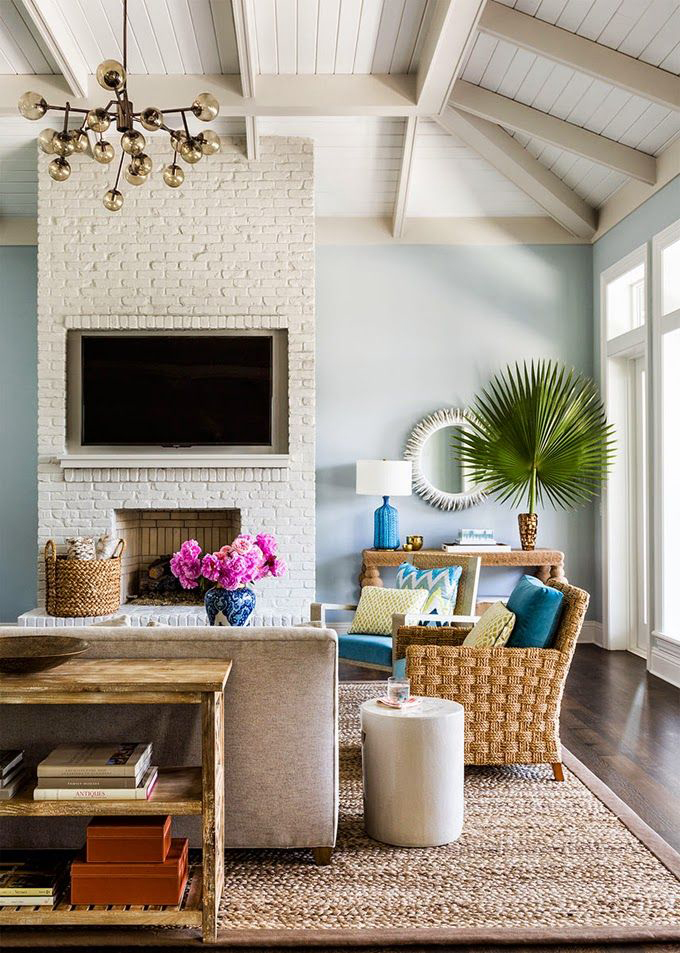 Sound crazy? If you have 2 story ceilings an upper level library would be a gorgeous addition.
High ceilings are the perfect place to highlight large pieces of art. Our living room is sloped like this one, and I love how they installed the shelving.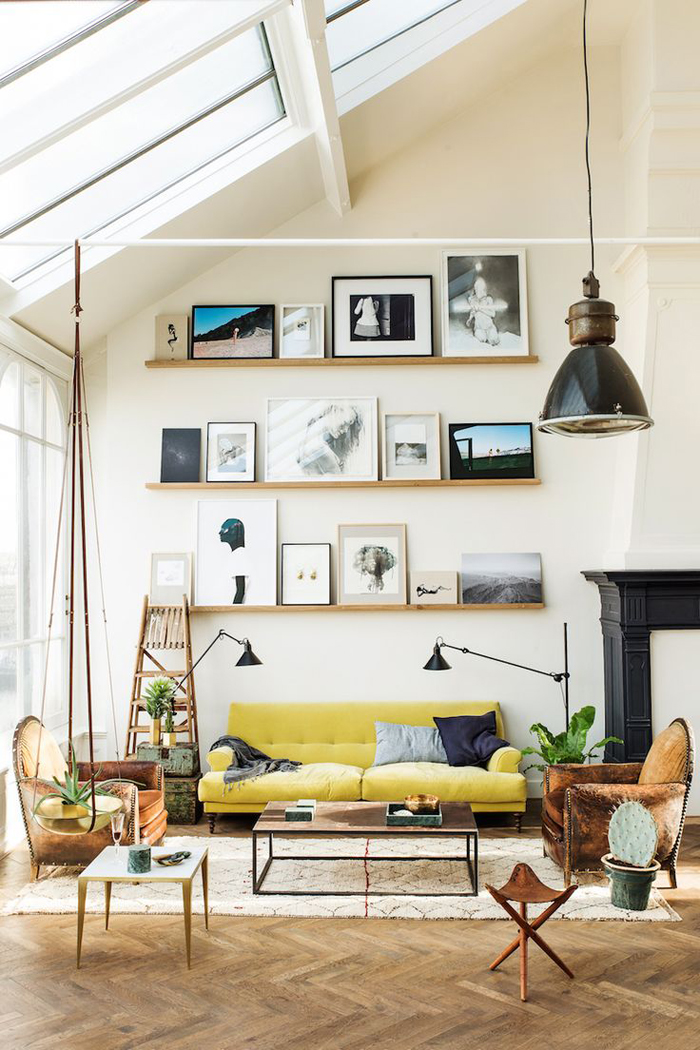 Wood adds instant depth in character to a space. These beams ground the space and provide a hint of warmth to a cool room.
Installing brick (or faux brick) will age the home in a good way. Brick goes a long way, one wall covered floor to ceiling will exude charm. And consider a creative color!
Shiplap style paneling is still on trend and would be a relatively easy DIY. This paneling adds texture while keeping the space bright and white.
Which is your favorite? Always pinning more ideas over on Pinterest!