the beauty of a simple summer supper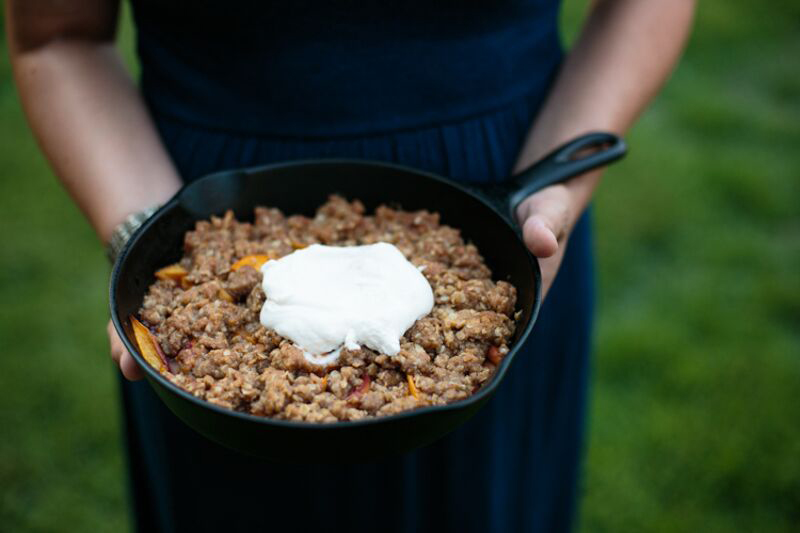 photography by Asharae Kroll
After living in North Carolina for a year I contacted a few local bloggers to see if they would be interested in a collaboration. We video chatted several times as we developed a concept: a simple summer supper using local, seasonal foods. A "covered dish" meal at its finest.
It was a joy to work with Susannah, Katie, and Asharae. We each brought a few dishes to prepare along with decorating supplies. Susannah's Aunt and Uncle, Leigh Brinkley & Bill Owens, graciously shared their kitchen and home with us for the day as we prepared our food and gathered outside for dinner.
---
Links to Our Recipes
Appetizer
Smoked Salmon and Cucumber Bites || Twin Stripe
Entree
Bader Hill Farm Citrus Herb Roasted Chicken
Sides
Cathead Biscuits || Feast + West
Grilled Mexican Corn || Feast + West
Mojito Melon Salad || This Wild Season
Heirloom Tomato Caprese Salad || Tag & Tibby
Drinks
Honey Lavender Gin + Tonics || Twin Stripe
Watermelon Orange Margarita Punch || Feast + West
Dessert
Oatmeal Peach Crisp || Tag & Tibby
---
We clipped a few of Leigh's hydrangeas for the rustic metal basket (a leftover from my Etsy shop days). Katie brought the plates and napkins, we added a little rosemary with twine to each table setting. We ended up creating a simple rustic look that felt effortless and welcoming.
We ate dinner after pictures (Asharae took the photographs, she is so talented). This was my favorite part of the night as we had a chance to relax, enjoy our "projects," and laugh.
Visit Feast&West, This Wild Season, and Twin Stripe for recipes and entertaining ideas, and follow along on twitter + instagram with the hashtag #sweetsummersupper!