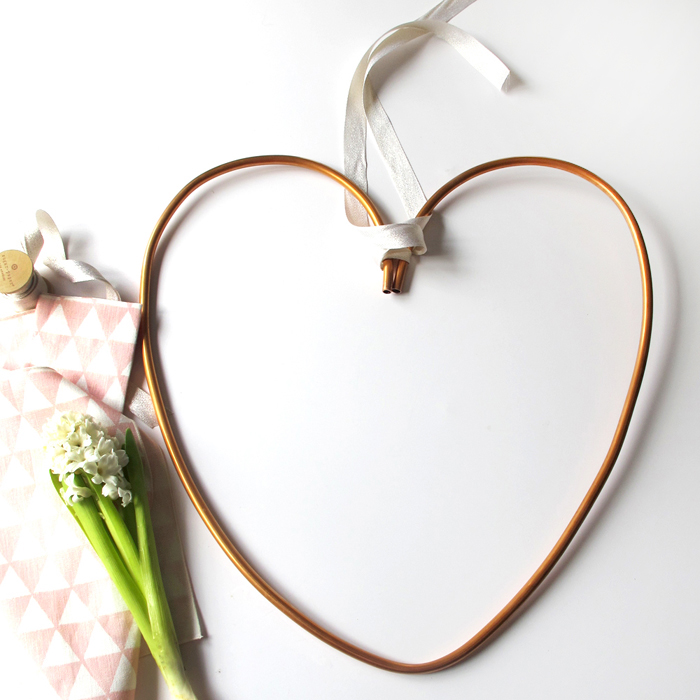 While I love "DIY" projects I am not a paper-crafty person. Its true! But put me in a home improvement store and I am in heaven. I first worked with copper my freshman year of college in "common first year." Common first year was a combination of Industrial Design majors like myself, Architects, and Building Construction. I welded 4 foot tall rube goldberg type machine out of copper, and looking back I am quite sure it was expensive to build!
This industrial-style copper heart wreath won't break the bank and is incredibly easy. I already had a tube cutter, so I spent $15 for a one of a kind Valentine's Day friendly wreath that can be repurposed as home decor after the holiday.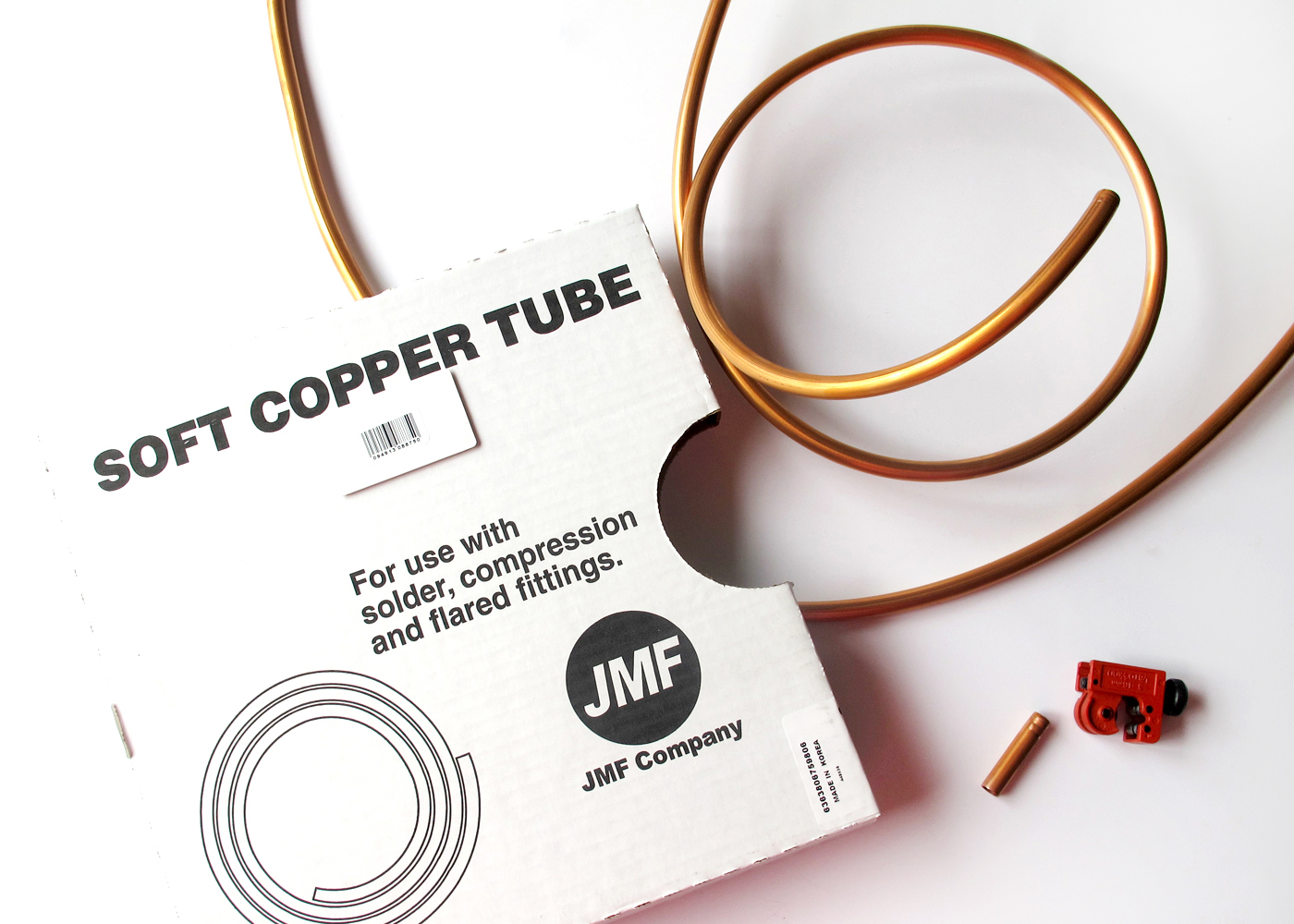 This article contains affiliate links, please read my full disclosure here.
---
Supplies:
3/8″ soft copper pipe
tube cutter
Scrap ribbon
Steps:
1. Bend copper pipe to make a basic heart shape, keeping in mind scale of how large you want your wreath to be.
2. Cut excess copper pipe with a tube cutter (see how-to image below).
3. Tie copper end pieces together with a long piece of ribbon and hang on door!
---