Modern Dark Grey Dining Room Makeover
When we moved into our home almost two years ago our dining room was a bit of a blank slate. For the first few months I stored my Etsy shop products in it. And then slowly we added a dining table (which is actually an IKEA metal base from AS-IS and a piece of plywood) and pulled a few chairs in from other parts of the house.
Fast forward to January. Our dining room needed a makeover. I shared a few ideas, got your feedback on social media, and started painting!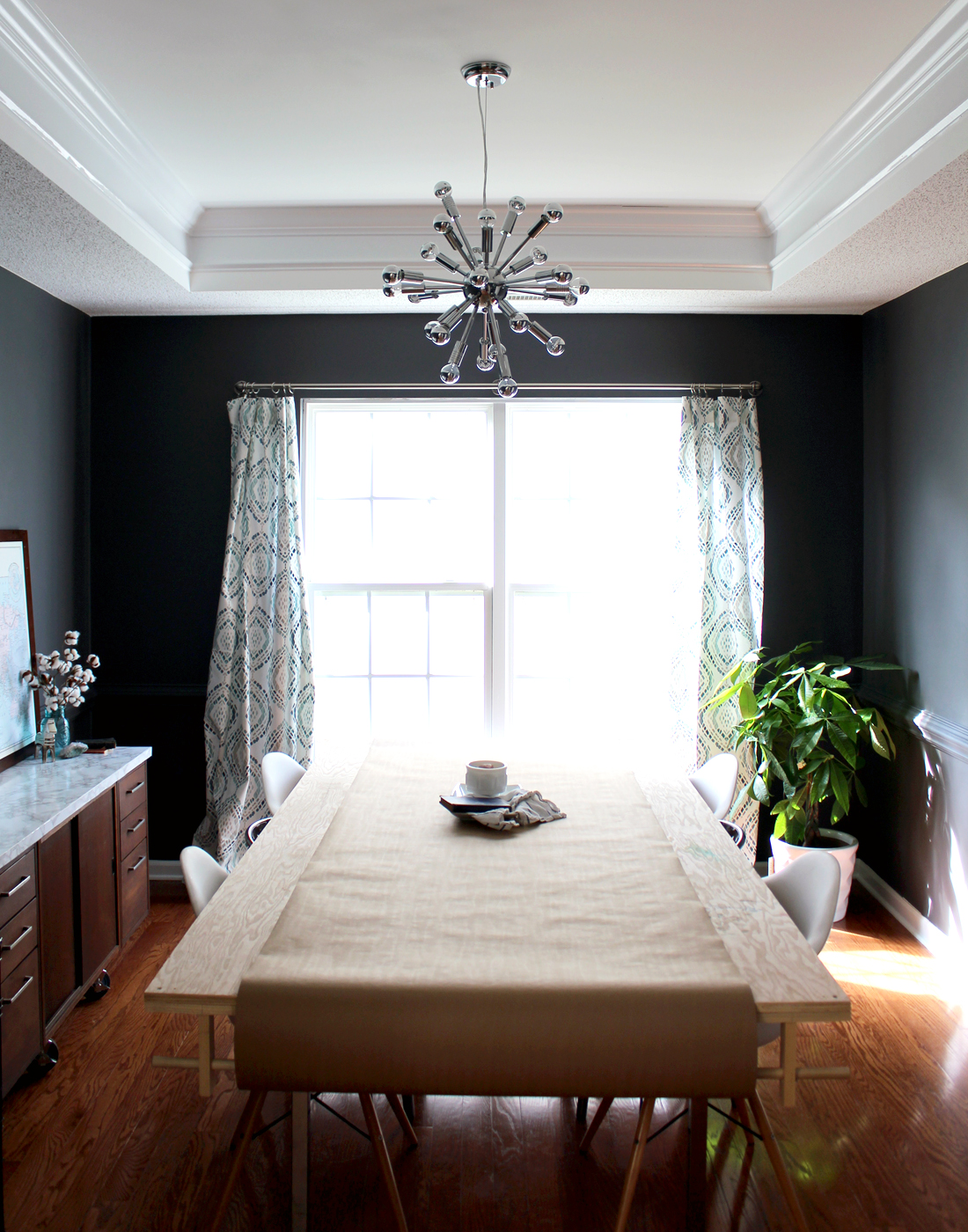 I laid down plastic and began to paint the walls with Sherwin-Williams' Emerald paint. The Emerald line is a paint + primer in one, has a low VOC, and was easy to apply to the walls. I would use it again without hesitation. I chose the color SW Peppercorn because it was dark and dramatic but not quite black. The color shifts with lighting, which I love.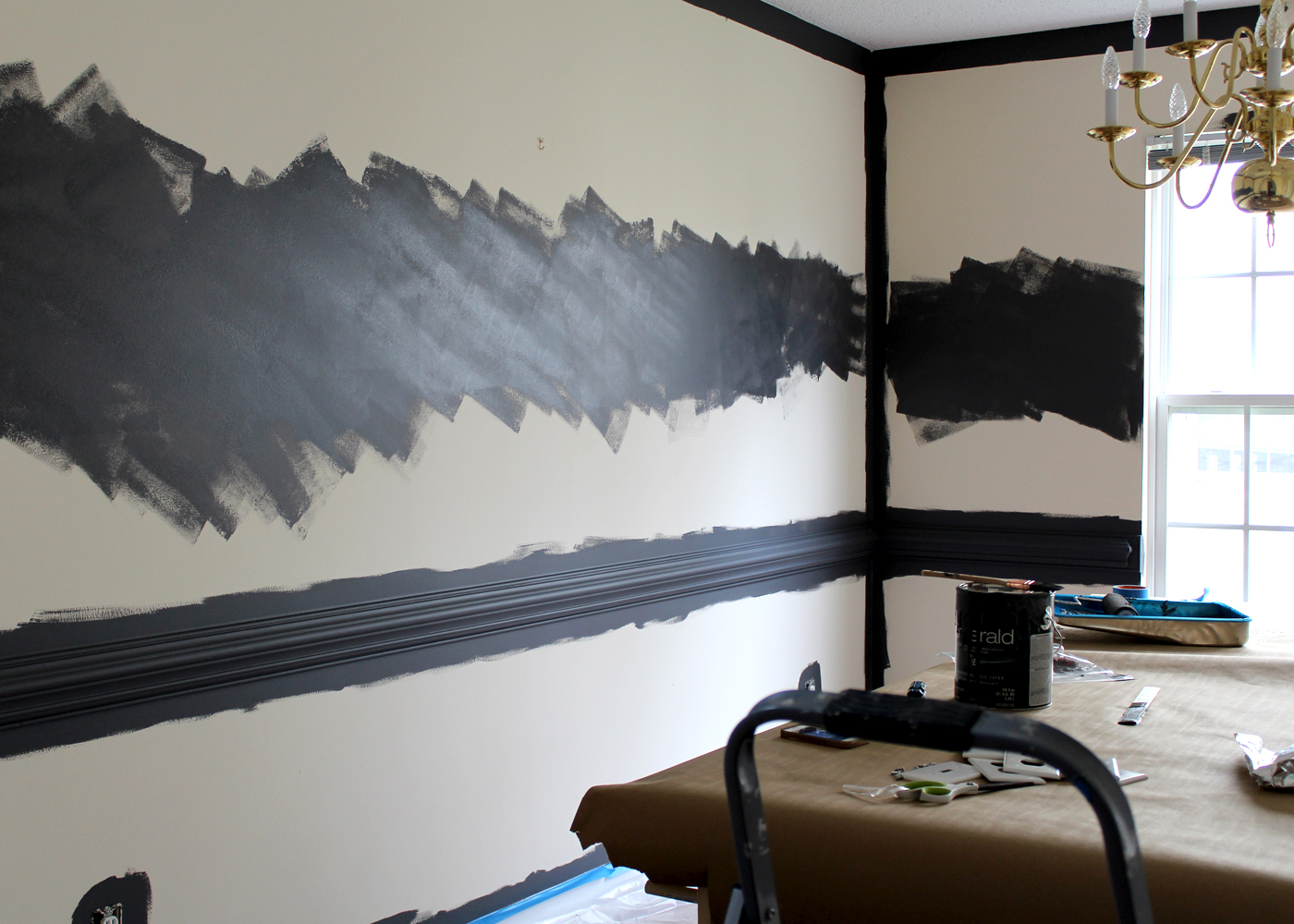 We love love love our new pendant light in the space. The sputnik pendant light from Hayneedle.com adds a ton of character and the chrome is just perfect. A few weeks ago we shared a few tips for installing a light fixture (key point: be patient!)
We purchased the vintage wood dresser from our local habitat restore and refreshed the top with marble contact paper. I found the oversized map at the thrift store, and the two smaller pieces of art are family heirlooms.
I found the antique mirror at a local estate sale in Davidson. It was sitting in a garage for $3. The frame was chipped but I decided it added character and painted it the same color as the walls. I also added a paper mache animal head to a faux marble plaque. The bar cart is a family heirloom that belonged to my grandparents.
Though our space looks and can function as a dining room, 90% of the time our kids use it for craft projects. We love the versatility of the space. When guests come over we can hide all of our watercolors and pencils in the nearby dresser drawers. My husband attached a roll bar for craft paper so our kids can draw directly on the table (the tabletop is just plywood, after all!).
We absolutely love the new space. A big thank you to Hayneedle.com and Sherwin-Williams' for helping make it happen!
---
Disclosure: I received paint from Sherwin-Williams and a pendant light from Hayneedle.com as compensation for this post. All views and opinions expressed in the post are my own. No other compensation was provided.