skillet peach crisp recipe
photography by Asharae Kroll
I made my first crisp while living in Minnesota. We had discovered the fun of visiting apple orchards, and quickly became hooked on apple crisp. Peach crisp is the same idea, and just as good (if not better!) I used local peaches from the farmer's market for this recipe. And confession time: the first time I made it I ate the whole thing (over 2 days…) I love the sweet, tangy fresh fruit flavor with the buttery crunch on top. Fresh vanilla whipped cream goes perfectly on the side.
Scroll down for the recipe!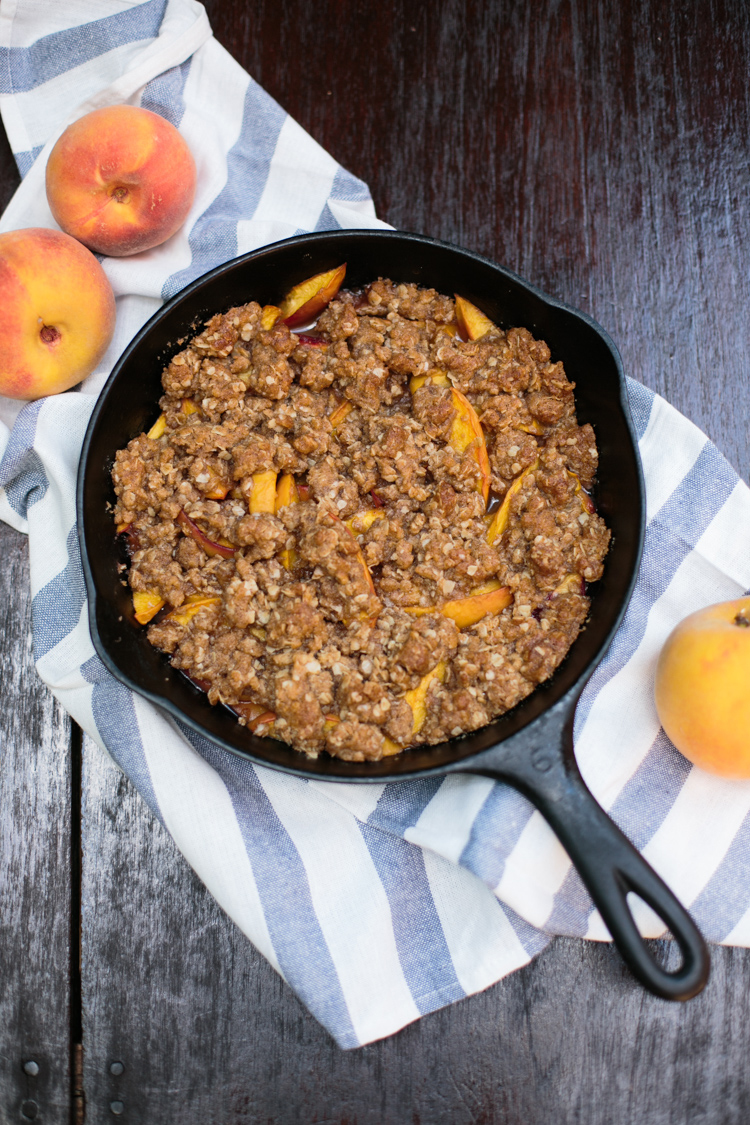 ---
Skillet Peach Crisp
modified from allrecipes.com
serves 6-8
Ingredients
4 cups of fresh peaches, sliced
1/2 cup all-purpose flour
1/2 cup brown sugar
1/2 cup quick oats
1/2 cup salted butter, melted
1 teaspoon ground cinnamon
Whipped Cream, optional
Directions
1. Preheat oven to 350 degrees F.
2. Arrange sliced peaches evenly in a cast iron skillet.
3. Mix flour, brown sugar, oats, cinnamon together. Stir in melted butter (will be crumbly).
4. Add oat/flour mixture to top of peaches.
4. Bake in preheated oven until top is brown, about 30 minutes.
5. Serve warm with whipped cream or ice cream.
---
This recipe is part of the blog collaboration #simplesummersuppers. Visit This Wild Season, Twin Stripe, and Feast+West for more delicious recipes.