Peel and Stick Tiles for the Backsplash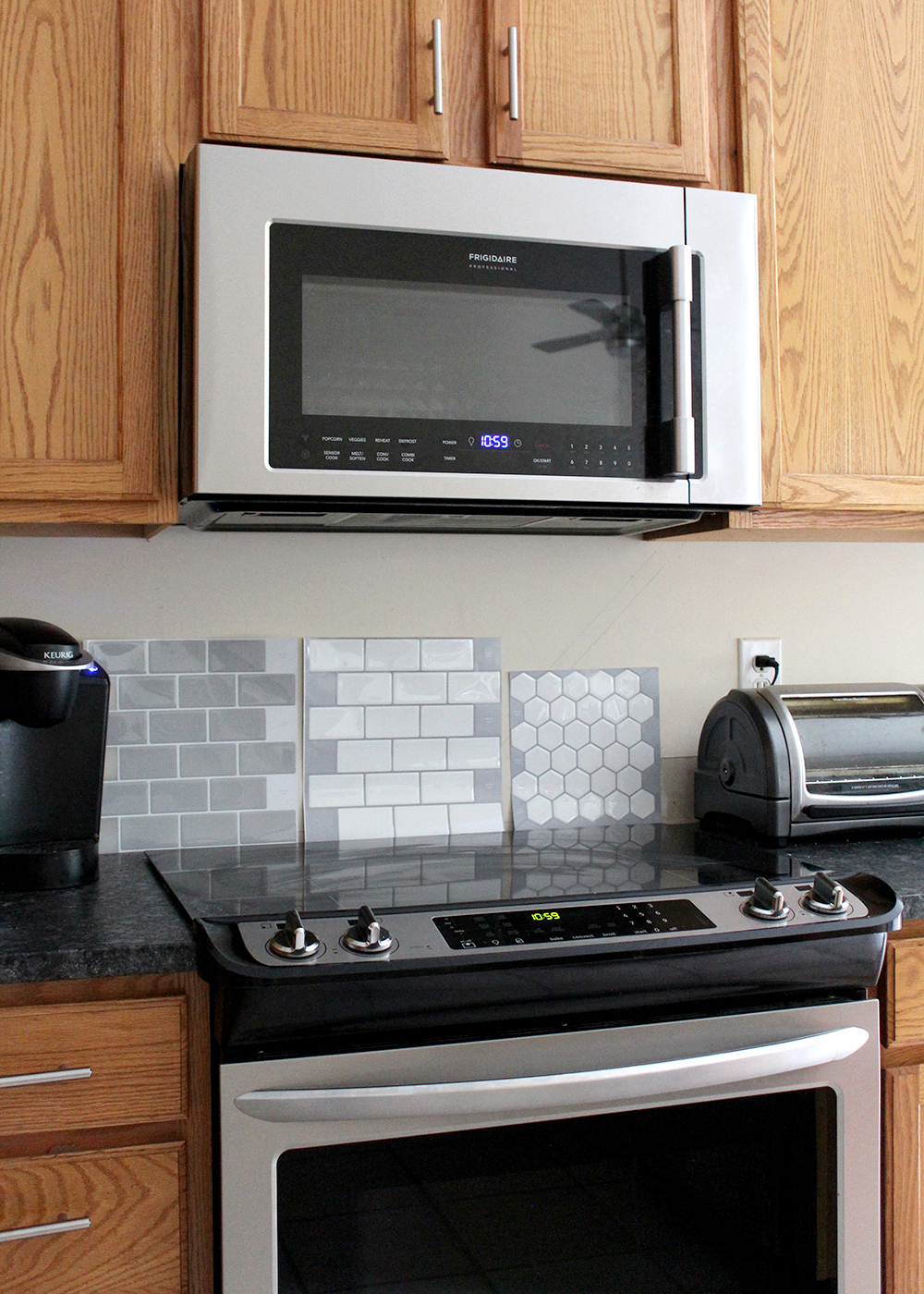 A friend invited me over last week to see her new backsplash she made with self-adhesive wall tiles. I had seen them online, but was skeptical of their quality until I saw them in person. Her kitchen looks amazing and the subway tiles look very similar to ceramic tile in texture & finish!
When I got home I ordered samples of the peel and stick tiles in subway white, subway gray, and hexagon white. They are made of non-toxic PET and are completely wipeable. They aren't flat, they have a 3D tile texture to them. And when installing they can be cut with scissors or a box cutter—this is a huge plus!
This article contains affiliate links, you can read my full disclosure here.
---
We spent a lot of time considering what style backsplash we want. We are DIY'ers in most things but do not have experience cutting ceramic tile and at the moment aren't interested in buying or renting all the equipment to learn. We considered wallpaper and wood, but were concerned about wipeability especially behind our oven. And low-budget cost is another big factor for us.
Now that we have samples of Tic Tac Tiles, we can see the scale of the tile pattern and feel the material—I'm ready to pick a pattern and install! I am really looking forward to this backsplash being an easy weekend DIY project. I don't see the tiles as a long term solution, but I do think it will look nice for a year or two!
Which color and pattern is your favorite?
Our countertops are an off-black leathered granite (more on that here). Our walls are white, and in the eat in kitchen the colors are white, green, and wood with metal. Eventually we may paint the cabinets but for now they are still wood-toned.
---
Click an image below to get more info on each peel & stick tile pattern:
White Peel Stick Tile
Hexagon Peel Stick Tile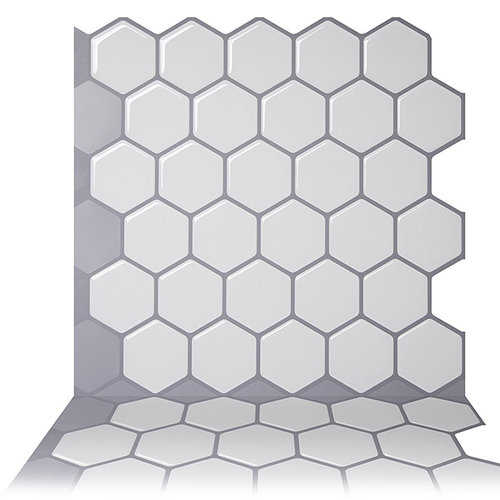 Gray Peel Stick Tile