What Size Artwork Over a Queen Bed?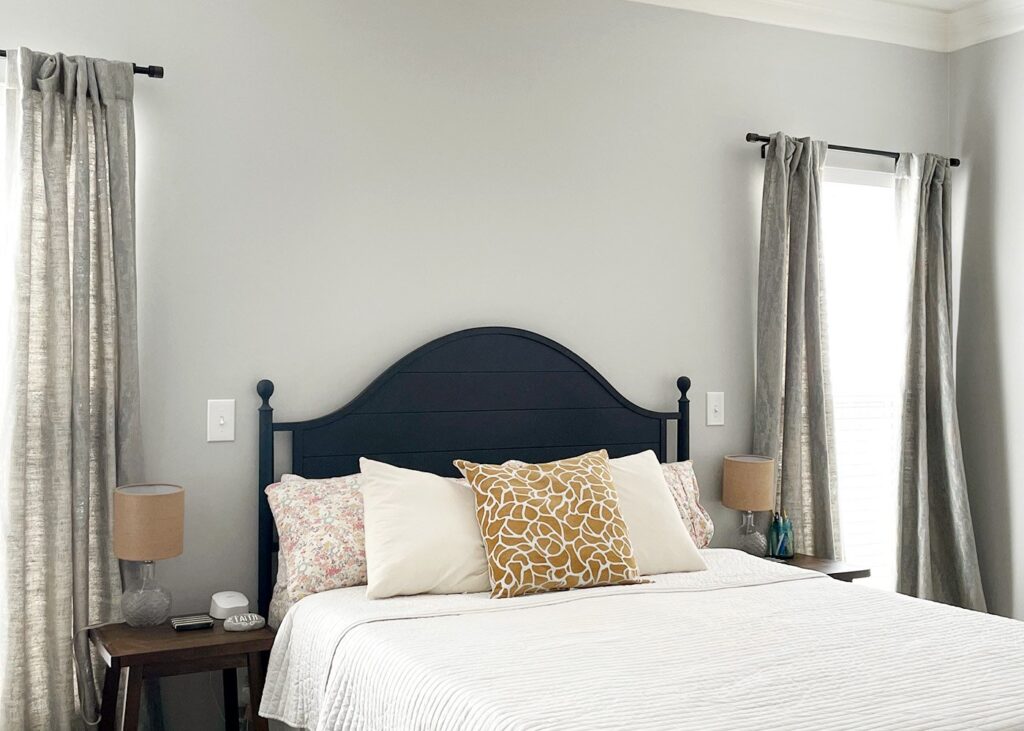 A common question I receive from design clients is what size artwork should I add over my bed? And with online shopping there are endless options…from round to square to landscape and horizontal. It can be overwhelming to narrow down!
This article focuses on art sizes I would recommend over a queen size bed. And on a personal note, photos are of my bed and I do need art! So this article is helpful to me and hopefully will also be educational to readers.
---
Before I jump into art size recommendations, this article will share 4 unsuccessful art examples over a queen bed. Some of these are controversial within the design community, so I will explain each one and you can make the final decision!
This article contains affiliate links, full disclosure here.
---
11" x 14" set of 3
I generally love sets of 3 and 5. And I do think this layout has potential if the frames are a little smaller. But as is, there isn't enough space between each picture frame.
---
52" x 36"
A queen sized bed is 60" wide. With this art piece you would have 4" on either side. If you have a large wall (no windows) this art size could have potential to work but otherwise a piece this size is too large for the bed and wall.
---
19" x 35" set of 2
I really like sets of 2 over a queen size bed, but the proportions of these art pieces are off. They are too tall with not enough width, which leaves the space looking awkward. Further down in this article I give an example of a more successful set of 2.
'Slice' Teak Wall Art, Set of Two
---
56" x 22"
The proportions are off on this art piece. It is too narrow for over a queen bed and it leaves too much open space above and below the art piece.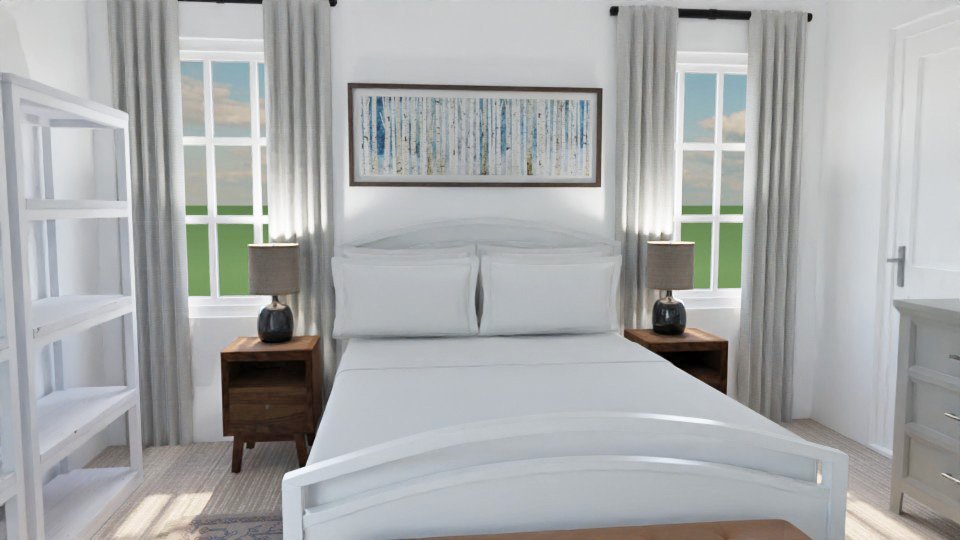 "Birch Trees" Framed Reproduction Wall Art Print by Wall Artly
---
---
23" x 31" set of 2
This is a beautiful example of a set of 2 art pieces working over a queen bed frame. There is just enough space around the frames on all sides.
---
40" x 30"
This is another really good frame size for over a bed. With a queen bed being 60" wide you would have 10" of space on either side of the frame.
'Gold Days' Framed Wall Art Print
---
32" round
This isn't a commonly recommended shape over a bed, but it could work well. If you go with a round mirror or art keep in mind if the overall diameter is too small or large it won't be as successful.
31.5" square
I do like square artwork over a queen sized bed. If you go this route, I recommend adding candle sconces or a narrow sculptural piece on either side to make it more proportional.
"Natural Circles" Framed Hand-Crafted Paper Wall Art with Destin Sconces
---
Do these proportions work for a 4 poster bed?
A reader recently asked if the artwork sizes I suggested will work for a 4 poster bed. Due to the unique bed frame design, a slightly smaller 24"x36" piece of art will fit better than a 30"x40."
Let me know if this article helps you narrow down options for artwork over a primary bedroom or guest queen sized bed!