DIY Custom Wood Hammock Stand
Ever wondered how to build a hammock stand? It is easier than you think! Using basic pressure treated posts you can make this wood hammock stand for about $60–much cheaper than a store bought wood stand! Our two kids love the new "playset" in the backyard. It is so nice to have an extra place to relax at home. We are looking forward to using it a lot this upcoming long weekend!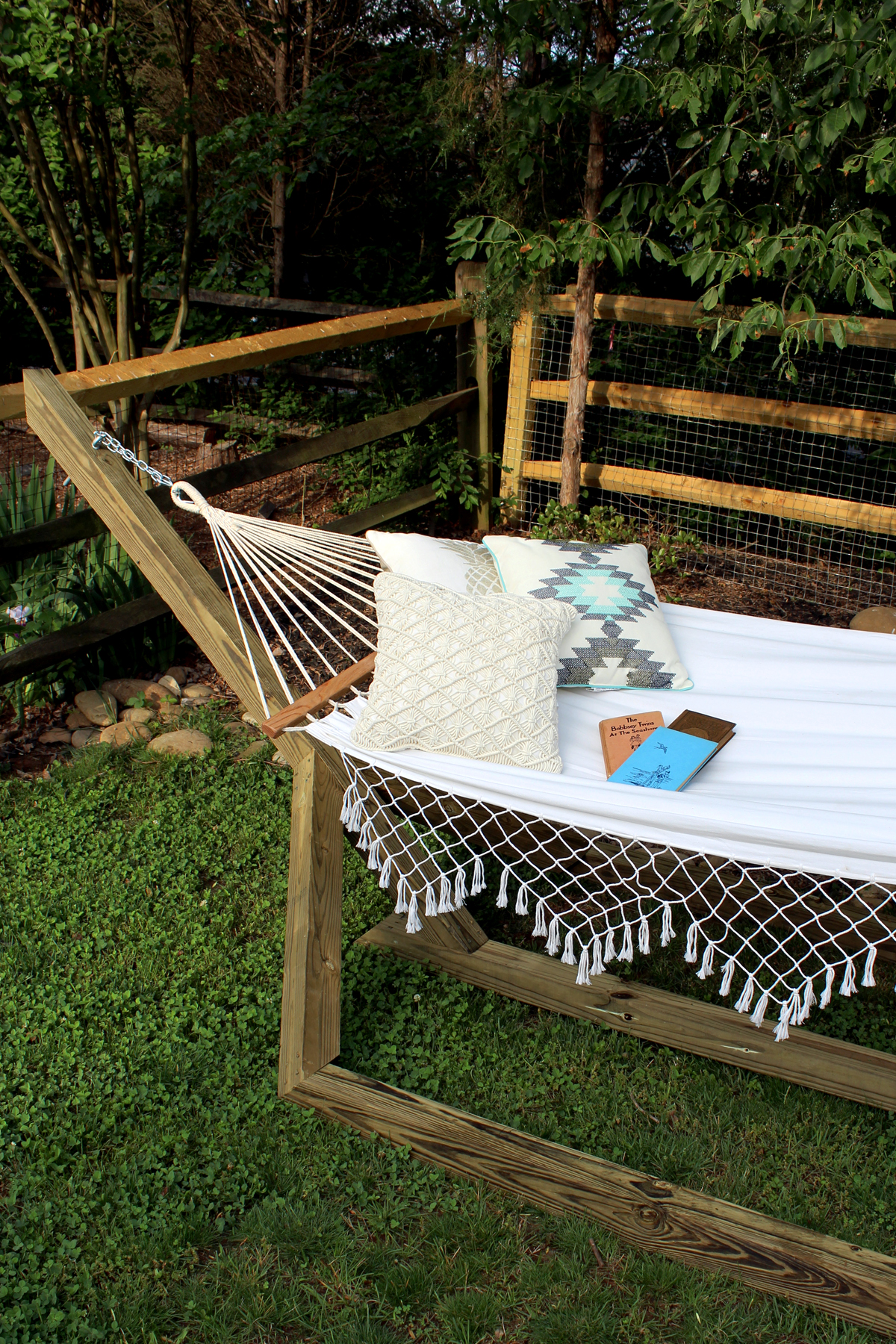 Wishing you a wonderful, safe, and relaxing Memorial Weekend this weekend!