How to Make Textured Wall Art with Spackle
I have been on the hunt for artwork to go over my bed for a few months. I wanted a piece of art that was affordable and unique.
While scrolling on TikTok I spotted the trend of using spackle to cover canvas and make original textured art. I found a 30×40 canvas at my local thrift store and decided to give it a try!
After creating this piece I can honestly say spackling canvas art is an easy, modern and affordable way to create art! You don't need to be an artist or have any special skills. To make textured canvas art you just need some spackle, a few tools, and a general plan for your design.
Scroll down for 6 steps and a supply list for creating your own spackle art.
This article contains affiliate links, full disclosure here.
Textured wall art in store at HomeSense for $130. The DIY art piece in this article cost under $30.
---
6 Steps to Create Textured Wall Art with Spackle
---
1. Purchase a canvas

Decide what size art you want to create and purchase a canvas. Canvases can often be found at thrift stores, purchased new on Amazon, or locally in a craft store.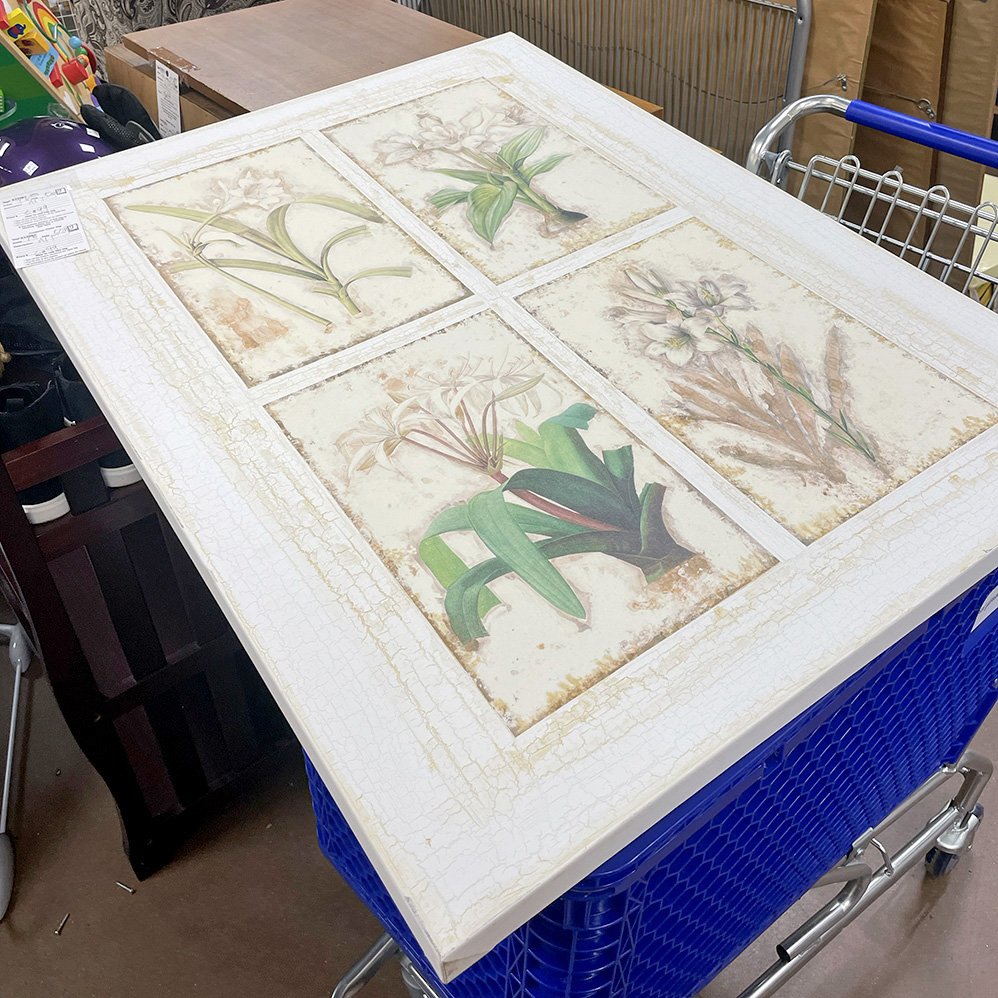 ---
2. Tape the edges with painter's tape
Taping the edges of a canvas will prevent spackle from caking along the side of the canvas.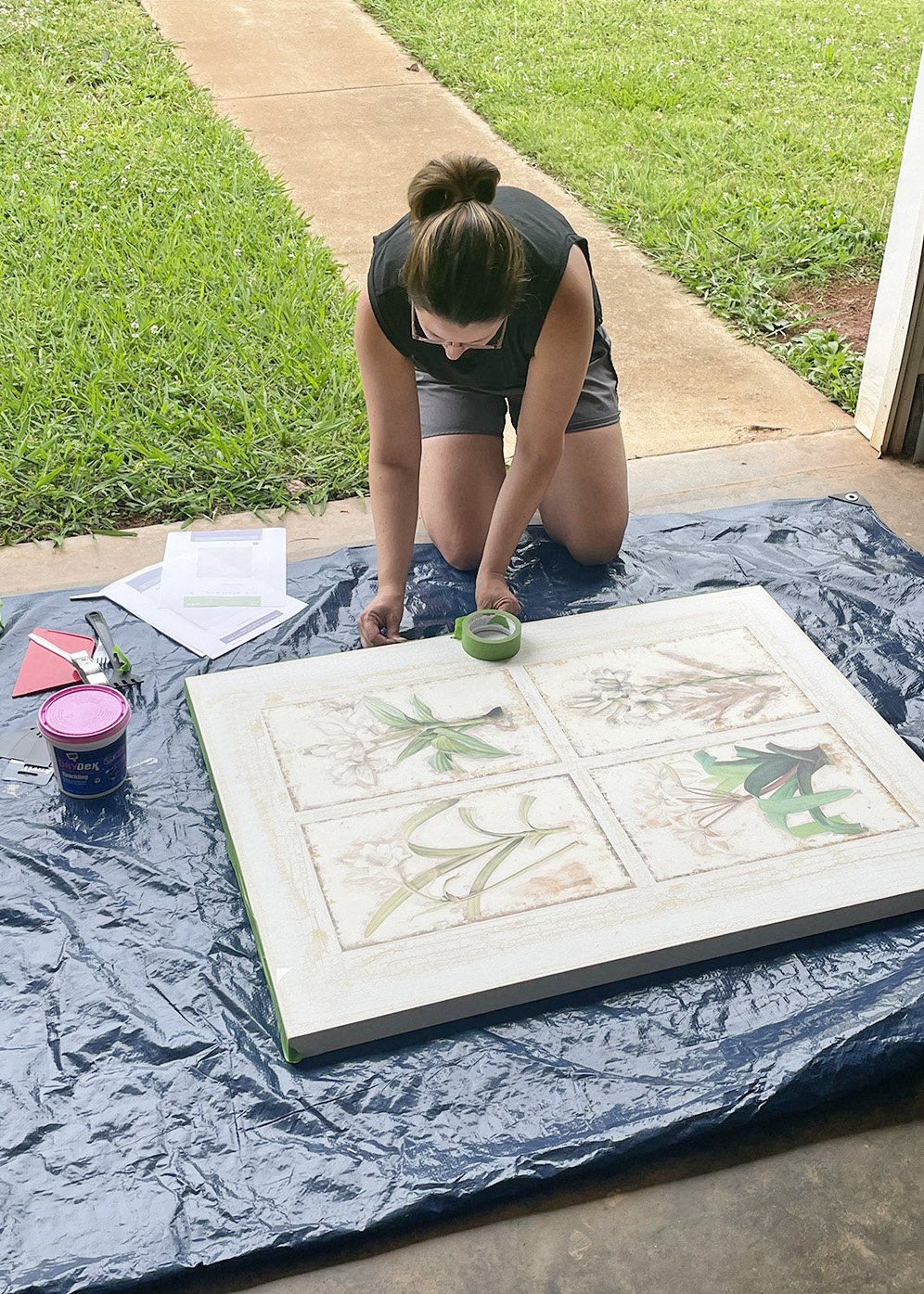 ---
3. Spread spackle with putty knife all over canvas
On a flat surface use a putty knife to apply a thin coat of spackle over the entire canvas. I chose to use a pink spackle that dries white so I could see when the product was dry.
This step is really fun and satisfying. But it dries quickly so work quickly. While the spackle is still wet, use a putty knife to make a unique design in the spackle.
---
4. Allow Canvas to Dry
This will depend on humidity, and how thick you spread the spackle over the canvas. For my art piece it took a full 48 hours for the pink color of the spackle to turn white.
---
5. Remove Tape and Lightly Sand Edges
Once the canvas art is dry, remove the painter's tape and lightly sand edges with sandpaper where needed. Gently brush off any dust.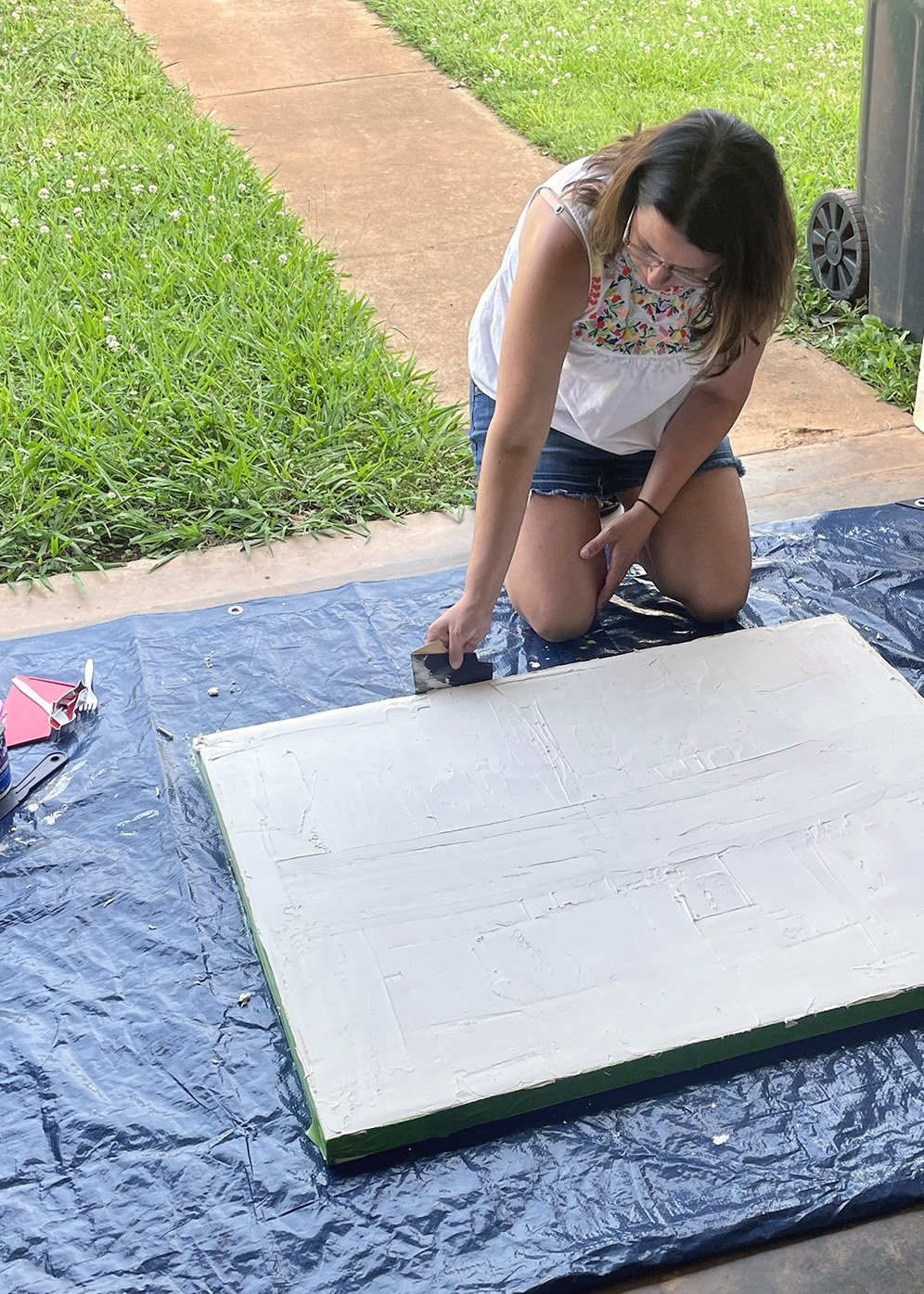 ---
6. Spray canvas with sealer product
Before installing your new art on the wall, spray it with a clear spray paint type of sealant. Without a sealant spackle is dry and could crumble. I used the product Colorshot clear sealer in matte.
Spackle Wall Art Supply List:
Total $26.59
Overall I am thrilled with how the art turned out! I installed it over my bed and the art adds personality and texture to the wall. It was affordable to make (cost under $30), and each canvas art piece will be unique by using different putty knives or adding a paint color.
I definitely recommend DIY textured wall art as a weekend project!
Pin for later: