A Southern Mac & Cheese Recipe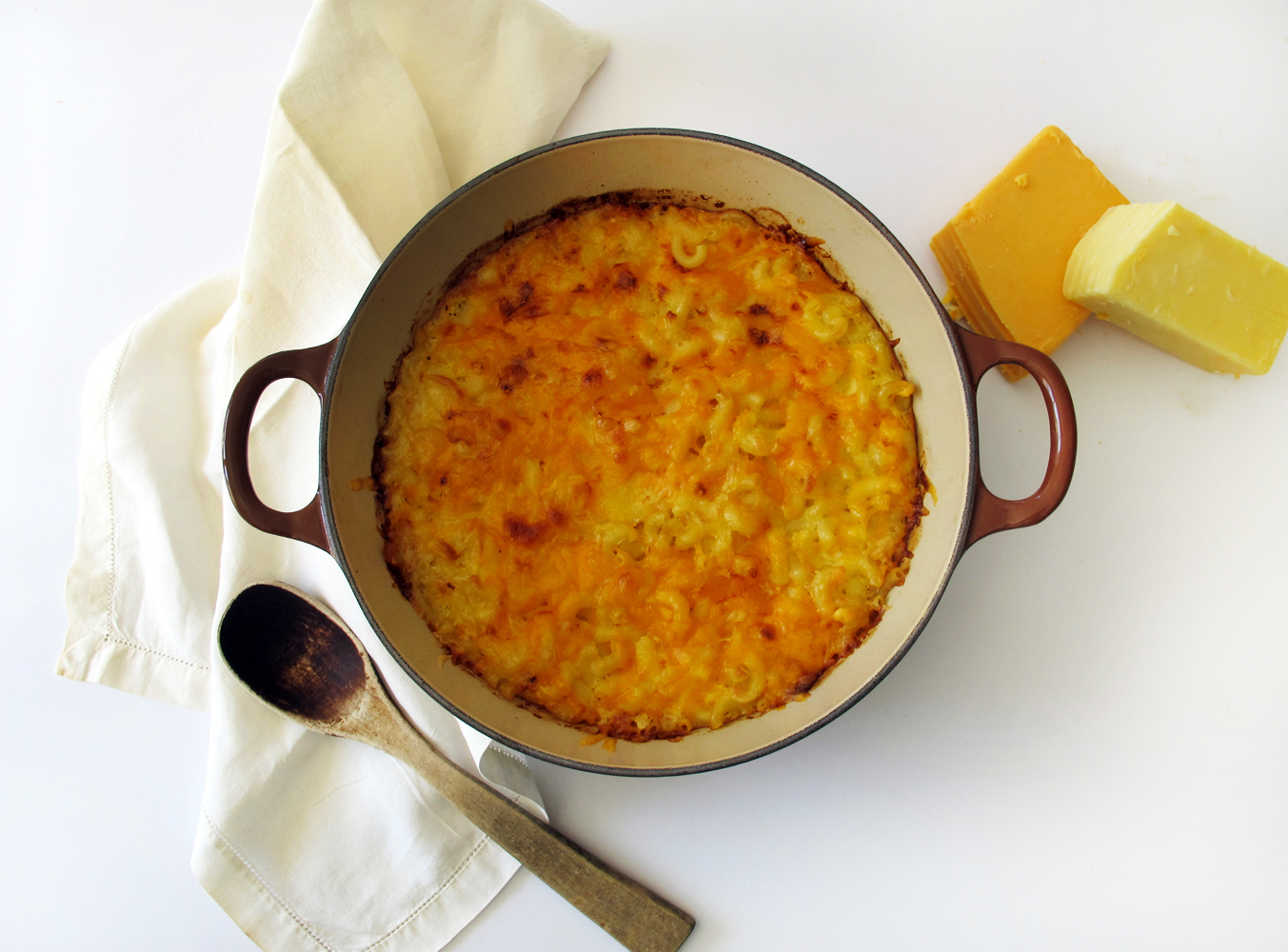 This baked macaroni & cheese recipe has been in our family for as long as I can remember. We eat it at every holiday, along with the typical meats, squash casserole, creamed corn, and rice and gravy (pound cake or coca cola cake for dessert). In our family the more dishes on the buffet the better!
When we lived in Minnesota and I got homesick for my family in the south, I would make this dish. The egg in this recipe gives the dish a slight custard/casserole texture that is good the first day and even better the next day. It is the ultimate comfort food.
---
Baked Macaroni & Cheese
Ingredients
1/2 lb macaroni (about 1/2 of a box), cooked al dente
4 tablespoons butter, chopped into chunks (I use salted)
2 eggs
2 cups whole milk
2 teaspoons dry mustard
A 8 oz block of sharp cheddar cheese (as my Grandma says: more is better!)
Salt, Pepper, and ground red pepper to taste
Directions
Preheat oven to 350 degrees F. Boil macaroni in salted water until al dente, drain. Place chunks of butter (about 8-10 pieces) along bottom of baking dish. Pour half of the warm cooked noodles over butter pieces.
Whisk together egg, milk, mustard, salt and pepper.
Pour half of the milk+egg mixture over noodles. Top with 4oz of shredded cheese. Repeat with remaining noodles, liquid milk+egg mixture, and finally cheese.
Bake for 30-45 minutes until cheese is melted and a little crispy. Serve warm as a side dish.
---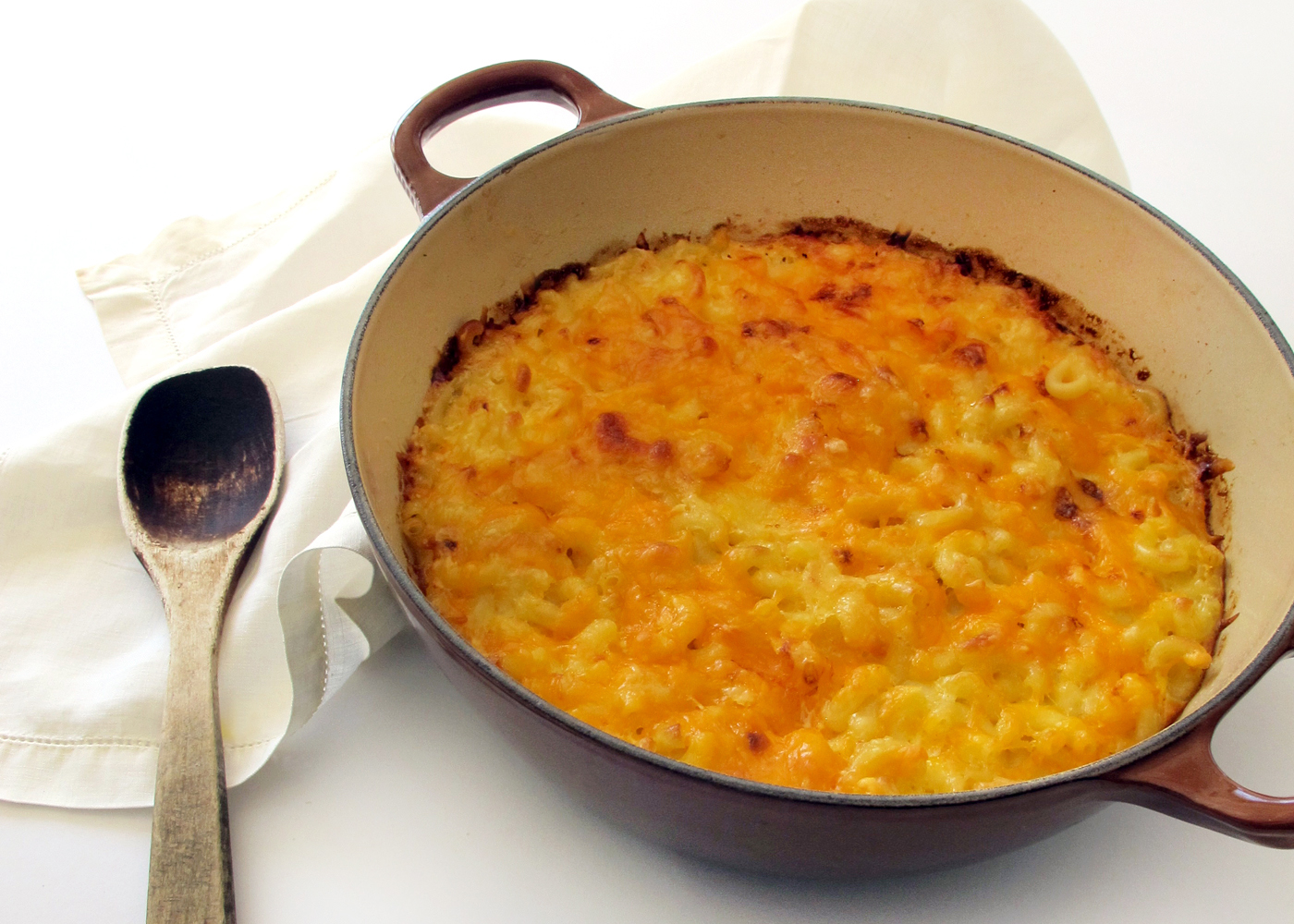 A few quick tips:
Use regular, not reduced fat cheese, for best texture and taste.
Be sure to use a sharp cheese in block form. Pre-shredded cheese won't have enough moisture.
This post is in partnership with A Blogsgiving Dinner!
As a way to celebrate the holiday, Meghan from Cake 'n Knife and Susannah from Feast + West are hosting Blogsgiving Dinner. There are more than 60 blogs sharing recipes this week! The idea is based on an old-fashioned potluck dinner party. Each blogger is bringing one or more dishes to the party, so be sure to stop by each one and get some ideas for your own Thanksgiving meal. Check out all the dishes using the hashtag #blogsgivingdinner on twitter and instagram.