No-Bake Salt Dough Ornaments
Making no-bake salt dough ornaments is one of my favorite activities to do during the holiday season. They are easy to make and you can involve the whole family in this craft project. The best part is, you don't need an oven or any baking skills to create these easy DIY Christmas decorations.
These ornaments are very budget-friendly. This recipe uses simple ingredients that are typically available in a kitchen pantry: including flour, salt, and water.
These Christmas ornaments can be shaped into holiday-themed designs like Christmas trees, snowflakes, reindeer or into basic shapes.
What Are No-Bake Salt Dough Ornaments
No-bake salt dough ornaments are an easy way to create homemade decorations and keepsakes without using an oven. This air dry craft idea is easy to make and involves just three simple ingredients: flour, salt, and water.
And they can make great DIY gifts for family and friends! You can also personalize them with colors and designs that match the holiday.
This was my second time making this salt dough recipe at home. I originally made a set four years ago with my kids, and the ornaments are still a part of our family!
For this Christmas craft you will need all-purpose flour, salt, warm water, and a little oil. I also recommend using tools like a mixing bowl, rolling pin, cookie cutters, baking sheet, a straw, parchment paper, and suede lace or string. Use stamps, markers, or acrylic paint for decorating the ornaments.
Without using an oven the drying process will take 3-4 days depending on humidity. Plan to flip ornaments every 24 hours until completely dried.
Get the full recipe with step by step directions here!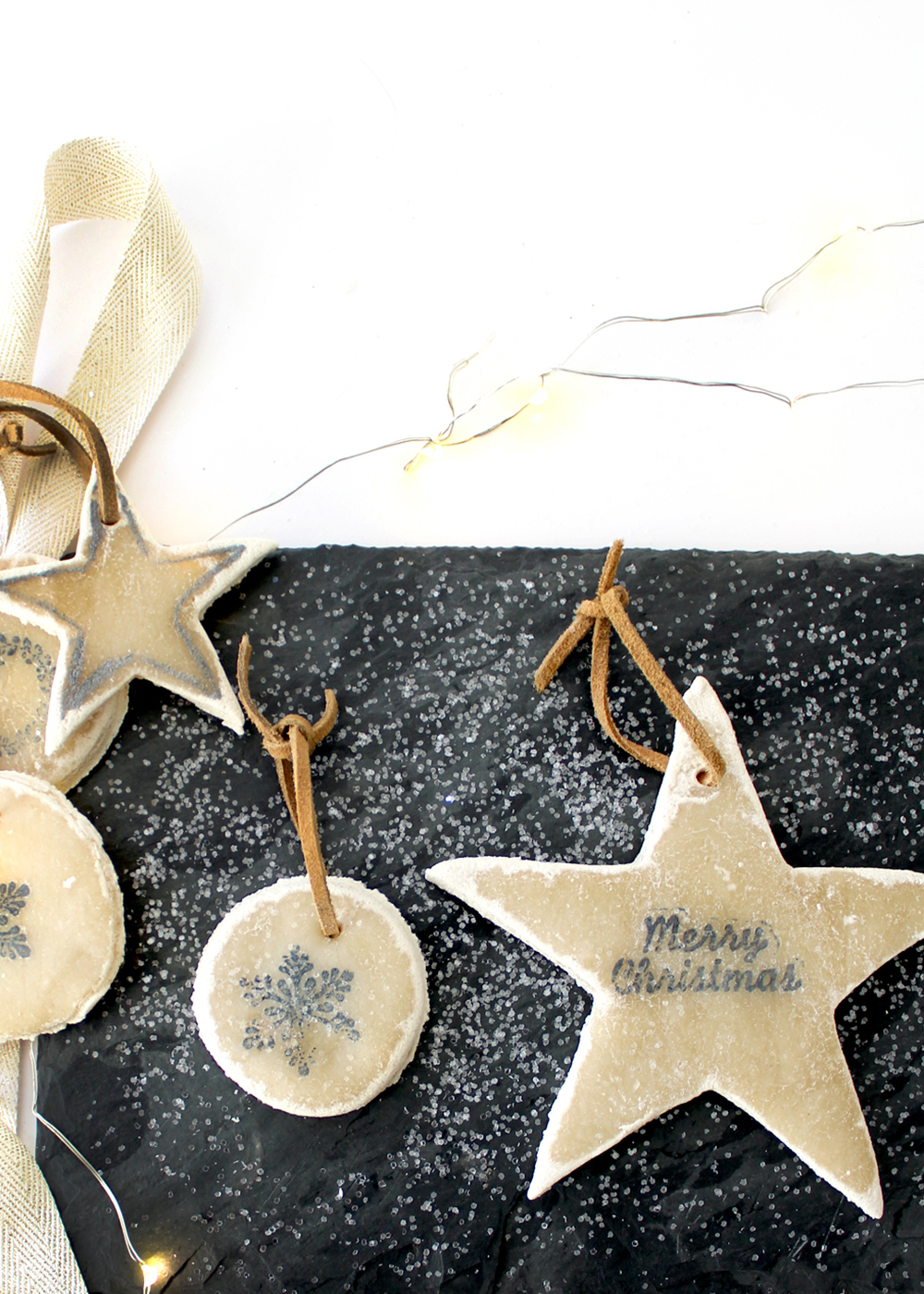 ---
---
Pin the salt dough ornament recipe for later: