How to Make Mini Tealight Ornaments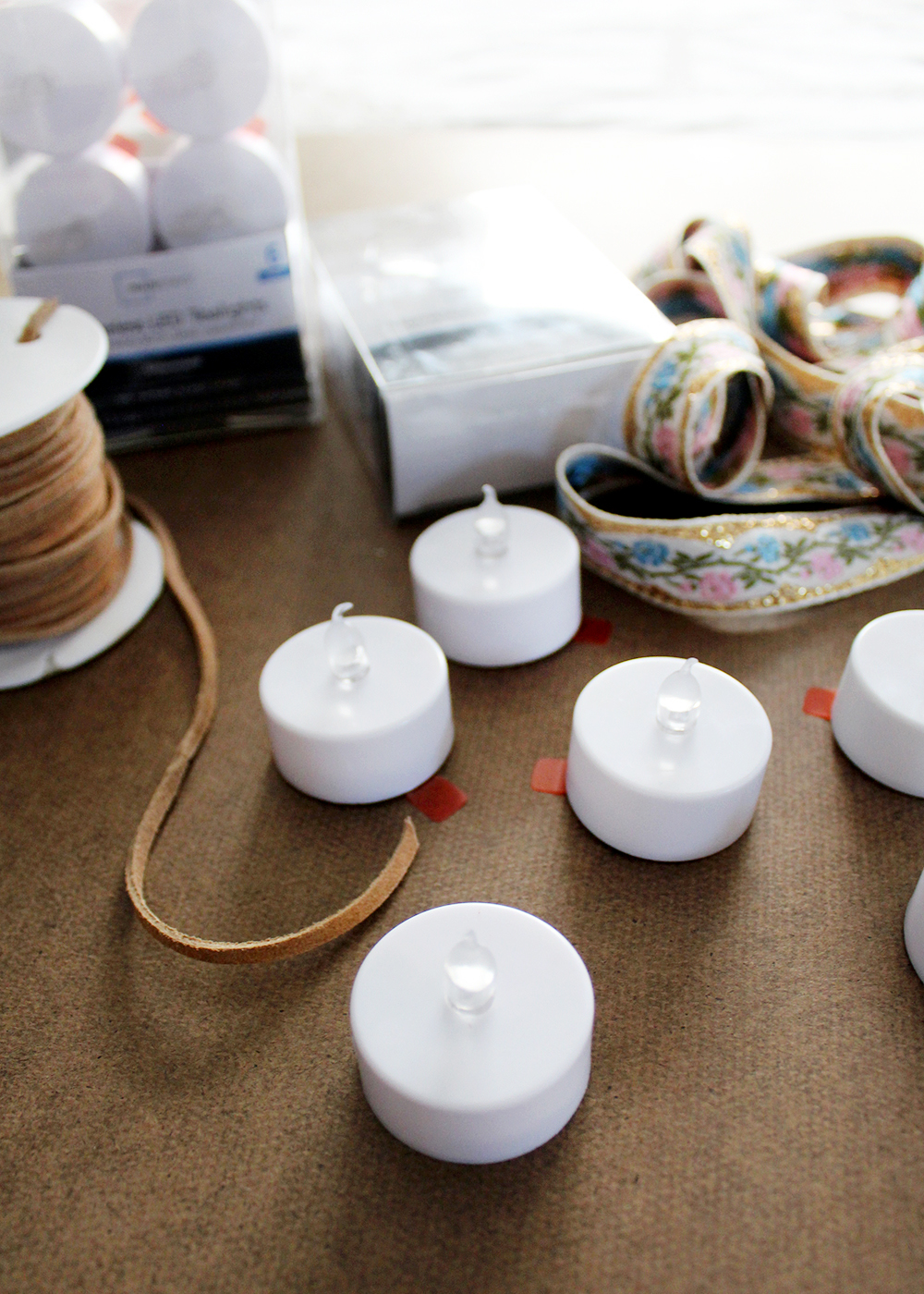 A few months back I was preparing for Hurricane Irma to possibly go in the direction of Charlotte, NC. In preparing for the storm I purchased a few packs of LED tealight candles for our two kids. Tea lights don't give out an abundance of light, but they would comfort our kids at night if the power went out. We didn't end up needing the tealights so I decided to use them in a winter craft project!
A pack of 24 flameless tealight candles cost under $10, and I used vintage jacquard ribbon (leftover from my vintage Etsy shop) to wrap around the base of the lights. The tealight ornaments remind me of mini baskets and are definitely small-budget friendly! These ornaments would also be pretty attached to a gift to add a personal touch.
Scroll down for the supply list and step by step directions.
This article contains affiliate links, you can read my full disclosure here.
---
Mini Tealight Ornaments: Supply List
1 1/2″ diameter Flameless LED Tea Light Candles
Suede Thread
Glue gun & a glue stick
1″ Fabric Ribbon (I spotted a similar vintage patterns on Etsy: here and here)
---
Step 1:
Cut 8″ pieces of suede thread, one per tealight. Then use a hot glue gun to attach the suede thread on either side of tealight, making a loop at the top.
---
Step 2:
Allow suede thread and glue to cool, then cut 5 1/2″ inch long pieces of ribbon: 1 per tealight.
---
Step 3:
Carefully hot glue fabric ribbon to base of the tealight. I started with 1 spot of glue, attached the ribbon to that, then did 3 additional spots of glue around the tealight adhering the ribbon to it..so the ribbon doesn't gape.
---
Step 4:
Allow ornaments to cool then turn them on and hang on tree or wrap as gifts!
Note: I suggest using the same safety precautions with flameless electric tealights as with a lit Christmas tree. Please do not leave LED tealights on unattended.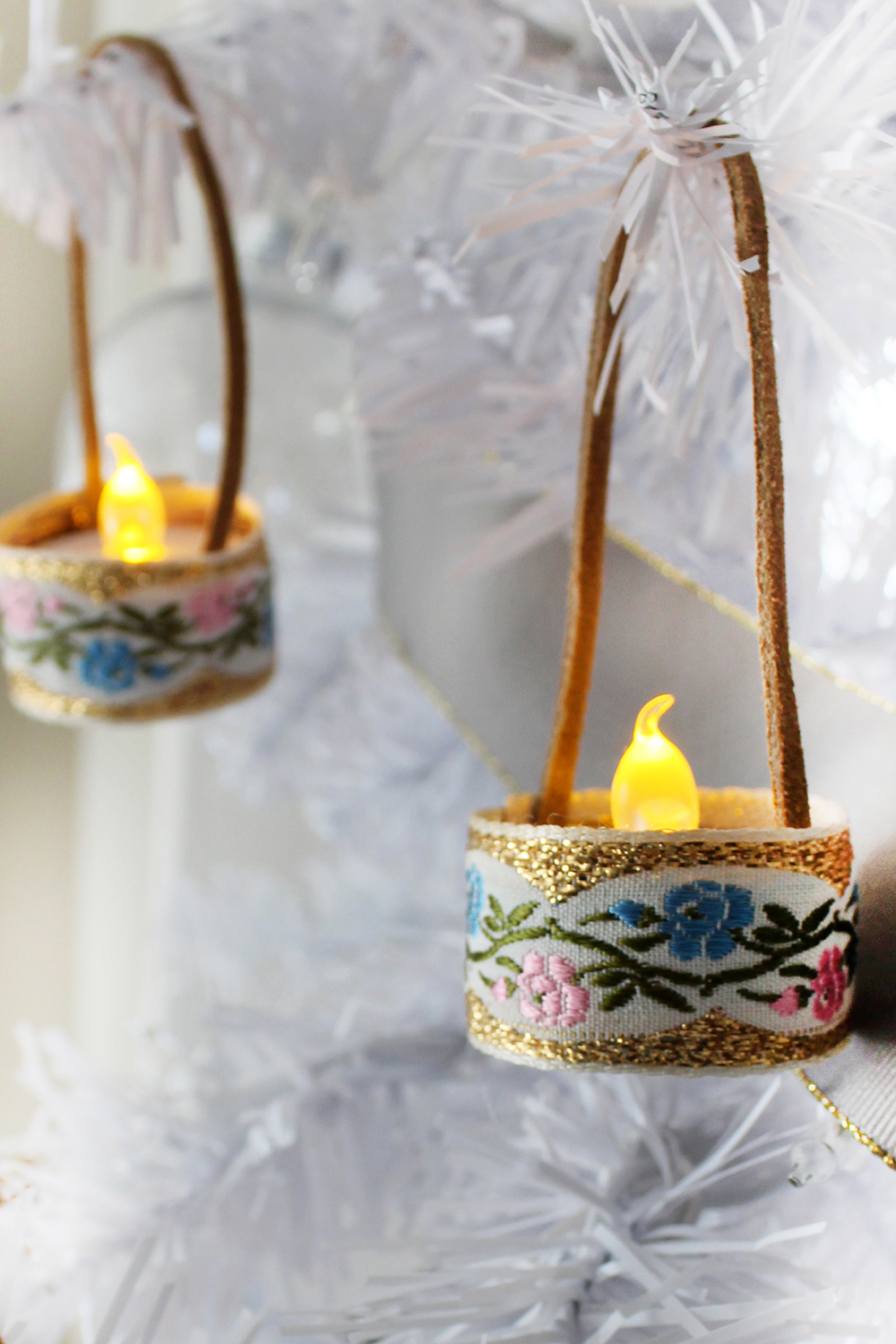 These mini lace tealight ornaments are simple to make. It took me 4 steps and about 30 minutes to complete a set of 6. By reusing tealights I already owned, scrap ribbon and cording, this project was technically free for me! If you don't have flameless tealights on hand, they are inexpensive to purchase.
Oh and be creative with your ribbon selection! The look of these could change dramatically depending on which style & color of fabric ribbon you select. Happy crafting!
Looking for another small-budget ornament idea? Check out my cinnamon stick ornaments tutorial!