A Ceiling Fan Upgrade Can Make the Room Complete
This post was written in partnership with Hunter Fan.
Last year I updated our primary bedroom with fresh paint, nightstands, and curtains. It warmed up the space, but there was still an eyesore in the room… the 1990's style ceiling fan. And I had this idea in my head that I couldn't find a reasonably priced, well-styled ceiling fan. Since then I researched and discovered there are a lot of great ceiling fans for under $250!
This article contains affiliate links, you can read my full disclosure here.
---
I selected the Hunter Fan Hepburn for the bedroom because it is easy on the wallet (under $200!) and has a beautiful, clean, elegant design. I love the brass color with white (there is a wood-tone option on reverse too)–it goes great in a room with vintage while still maintaining a clean & modern look. The fan works great at 3 speeds, and comes with a 9-watt LED bulb.
Scroll down for more photos of the before & after!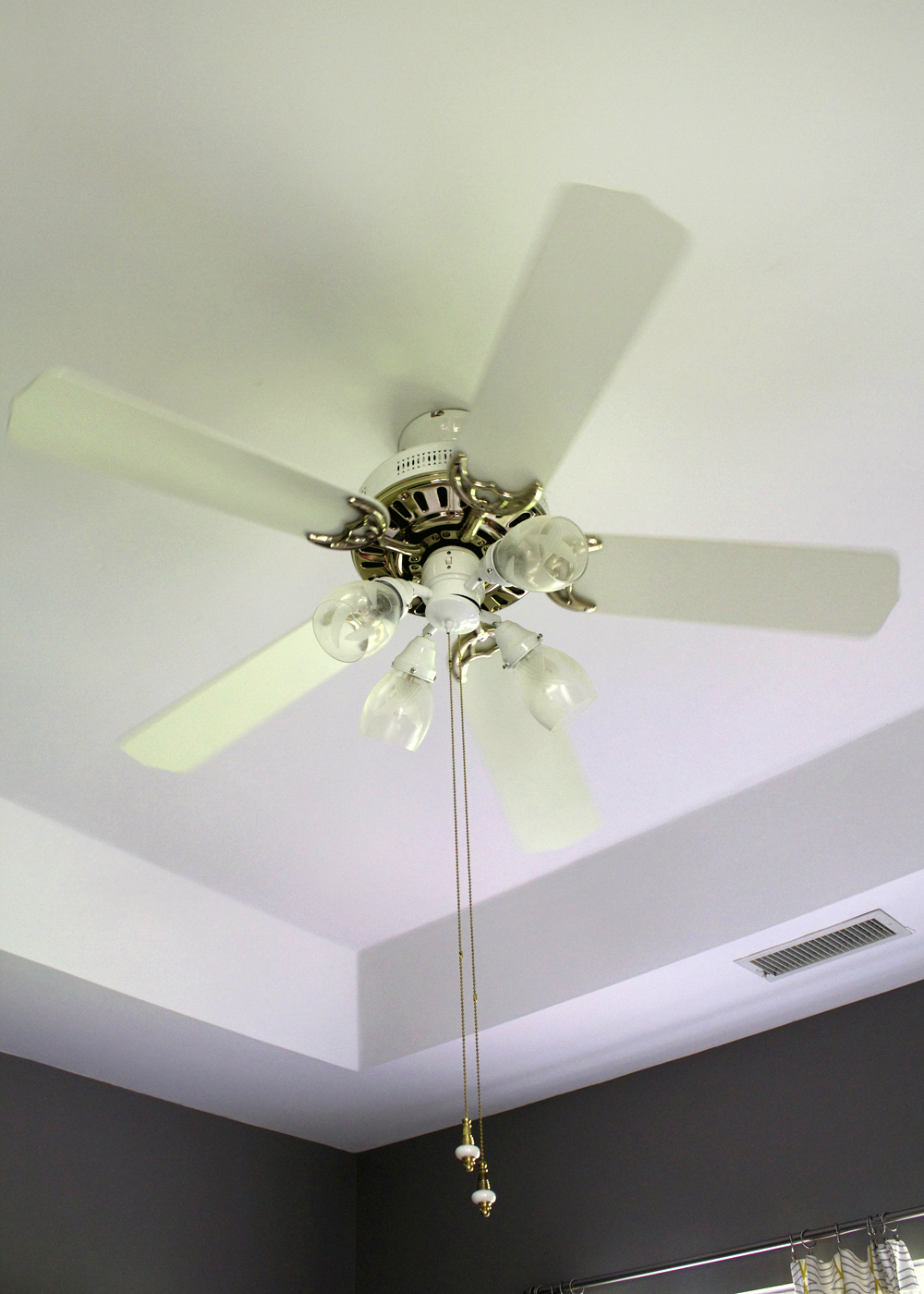 I love how the Hunter Fan Hepburn makes our primary bedroom feel complete. The fan ties in our grey & yellow curtains, softens the grey walls to feel a bit less masculine, and blends well with our white duvet.