Why We Installed a Circle 2 Security Camera in Our Home
Thank you Logitech for sponsoring this post. Get whole home security with the Circle 2 security camera!
Before moving to North Carolina, we lived with our two kids in a city. We changed our scenery five years ago and moved to a suburban neighborhood. The neighborhood made sense with commute times and the age of our kids, and we have been happy in our community. While the previous owners of our home had a security system, we never felt the need to install a full security system.
We enjoy using technology in our home, and when I learned about the Logitech Circle 2, it seemed to be the perfect fit for our family. The Circle 2 camera has many great features and will monitor our home when we go on vacation or out of town. And the Circle 2's minimal design blends in well to our kitchen and living room.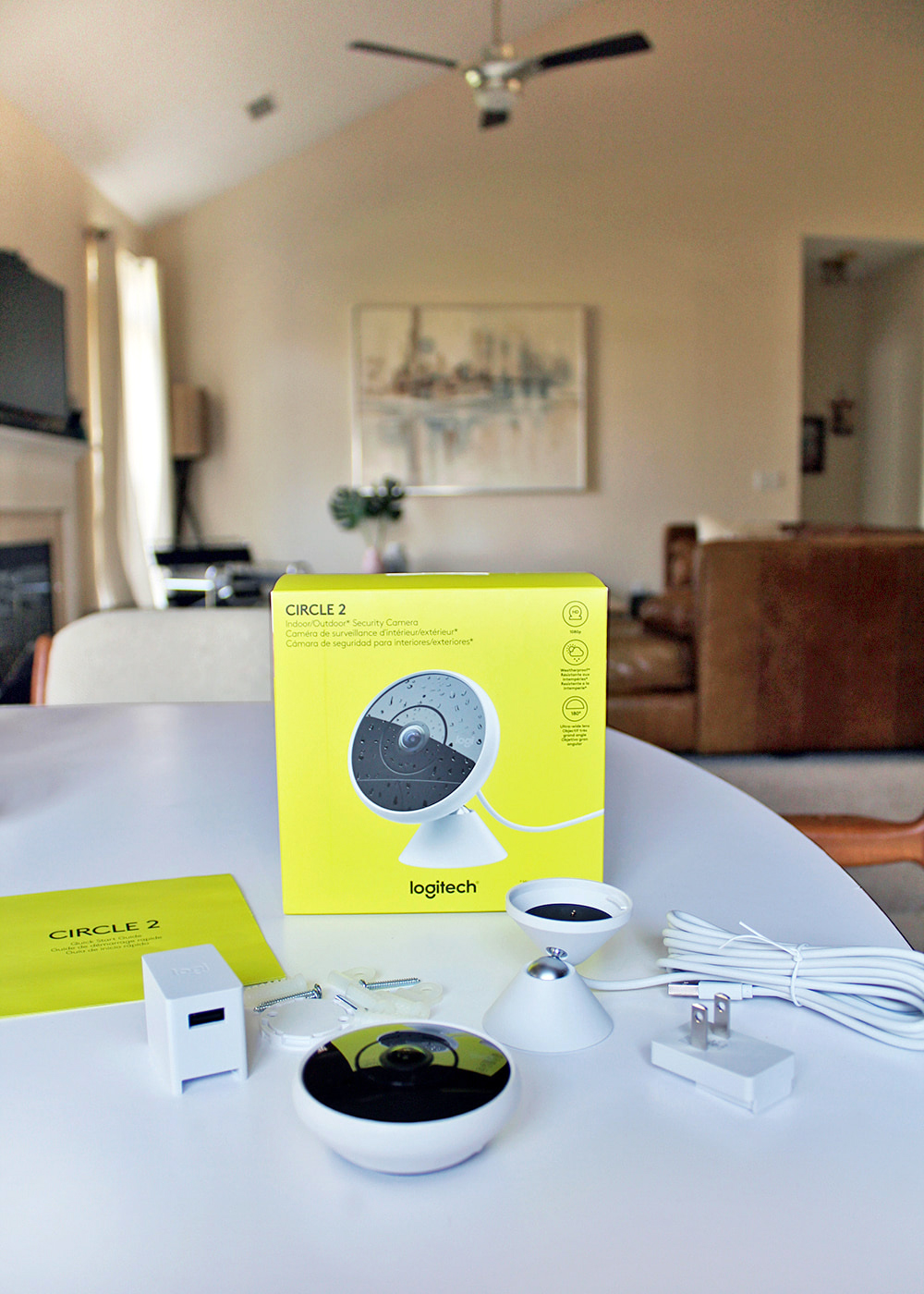 There are two Logitech Circle 2 model options: a Wired or Wire-Free camera. We selected the Wired version—it took less than 5 minutes to remove the product from its packaging and install it on our kitchen countertop. One could also easily install the Circle 2 camera to a wall or install the product outdoors (it is weatherproof!). The camera features a high quality video feed (1080 HD), night vision, and has a 180 degree wide-angle lens.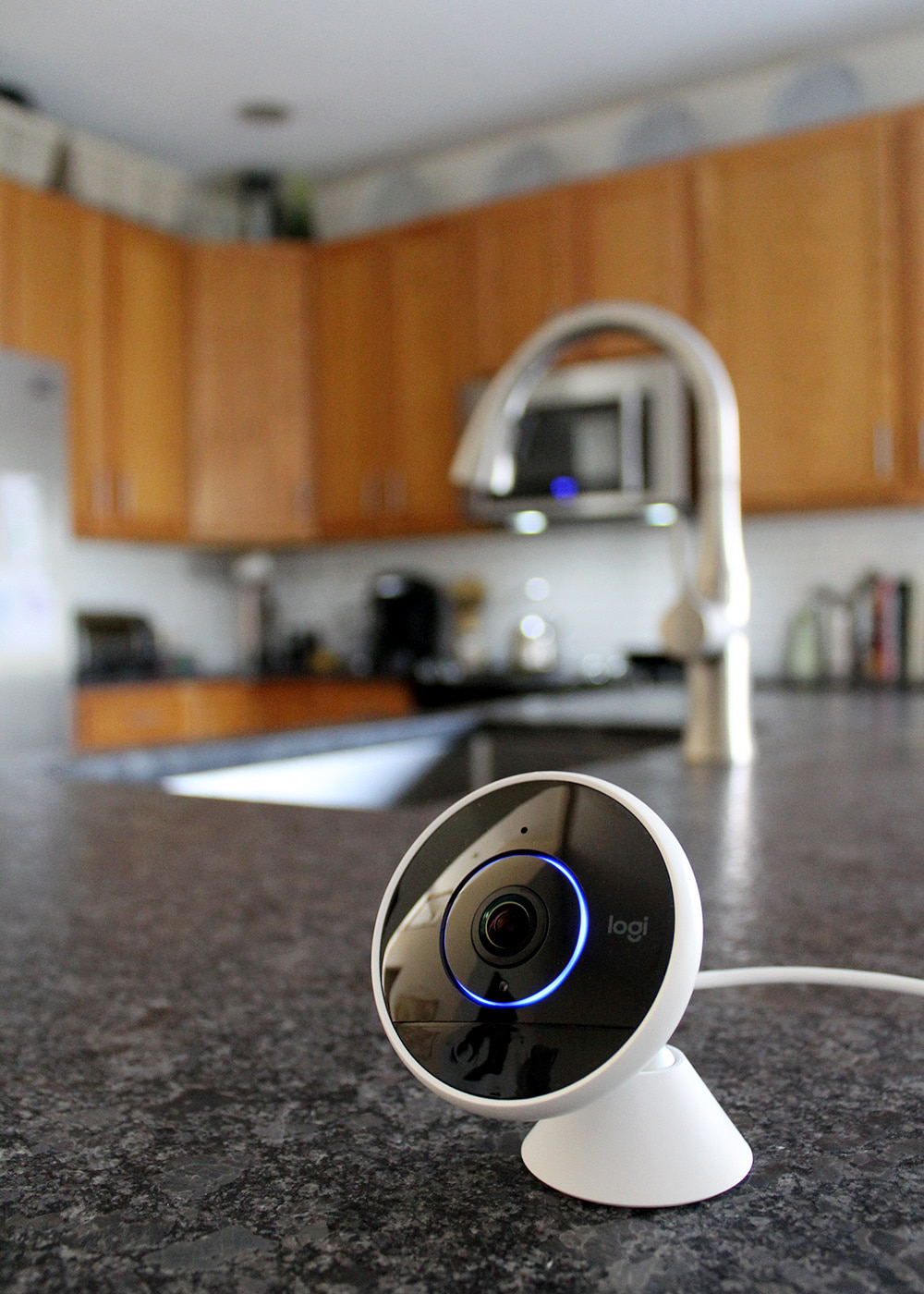 After adding the camera to our countertop, I downloaded the Logi Circle app to my iPhone and the app "found" my Circle 2 camera and synced the camera to the app. The camera feed went live immediately. I have tried many smart home apps in the past, and the Logi Circle app synced without issue and was intuitive for me to learn within minutes. As a busy working mom, not having to spend hours figuring out a new app was much appreciated!
We chose to place the Circle 2 camera in our open kitchen/living room because it is where the majority of activity and traffic happens in our home. The Circle 2 camera is small, under 3 ½ inches tall, and blends in well with our modern decor.
In the app. I can watch our living room live, communicate with 2-way audio (my kids think this is a cool feature), pick specific times from the day before to play back, and generate a day brief (a time lapse of the previous day). The Circle 2 records when motion is detected and includes 24 hours of free secure cloud storage (with additional plans available). I watched videos in app of our living room and was happy with the quality of night vision, too.
We are very pleased with our new Logitech Circle 2. The Circle 2 camera gives us a crafted, unique security experience for when we travel out of town and want to check on our house. We can also easily move the camera outdoors or to a different room. The camera's video quality is great both day and night and the app is easy to use. The camera is perfect for our needs, and our two kids are very excited about "spying" on one another during the day!