Why We Installed an Electronic Keyless Door Lock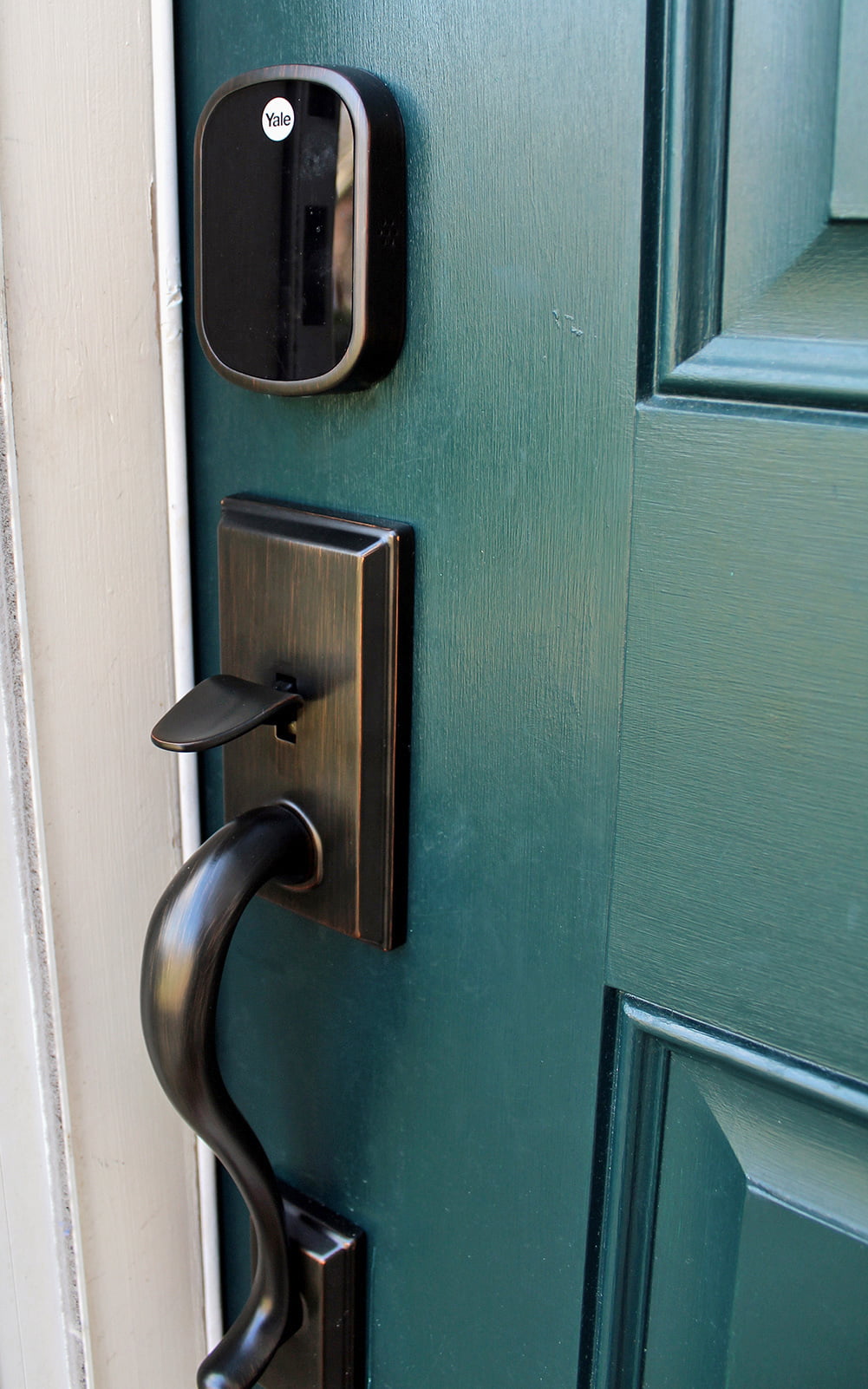 Over the past few months I researched smart door locks to upgrade our traditional front door lock. Keys are also annoying to use when I'm holding grocery bags. And our kids often needed help using a traditional key to open the front door.
We needed something faster and easier than a physical key. So a smart lock seemed like an excellent idea! After studying reviews we purchased a Yale Touchscreen Lock with a Kwikset handle and so far it works wonderfully for us!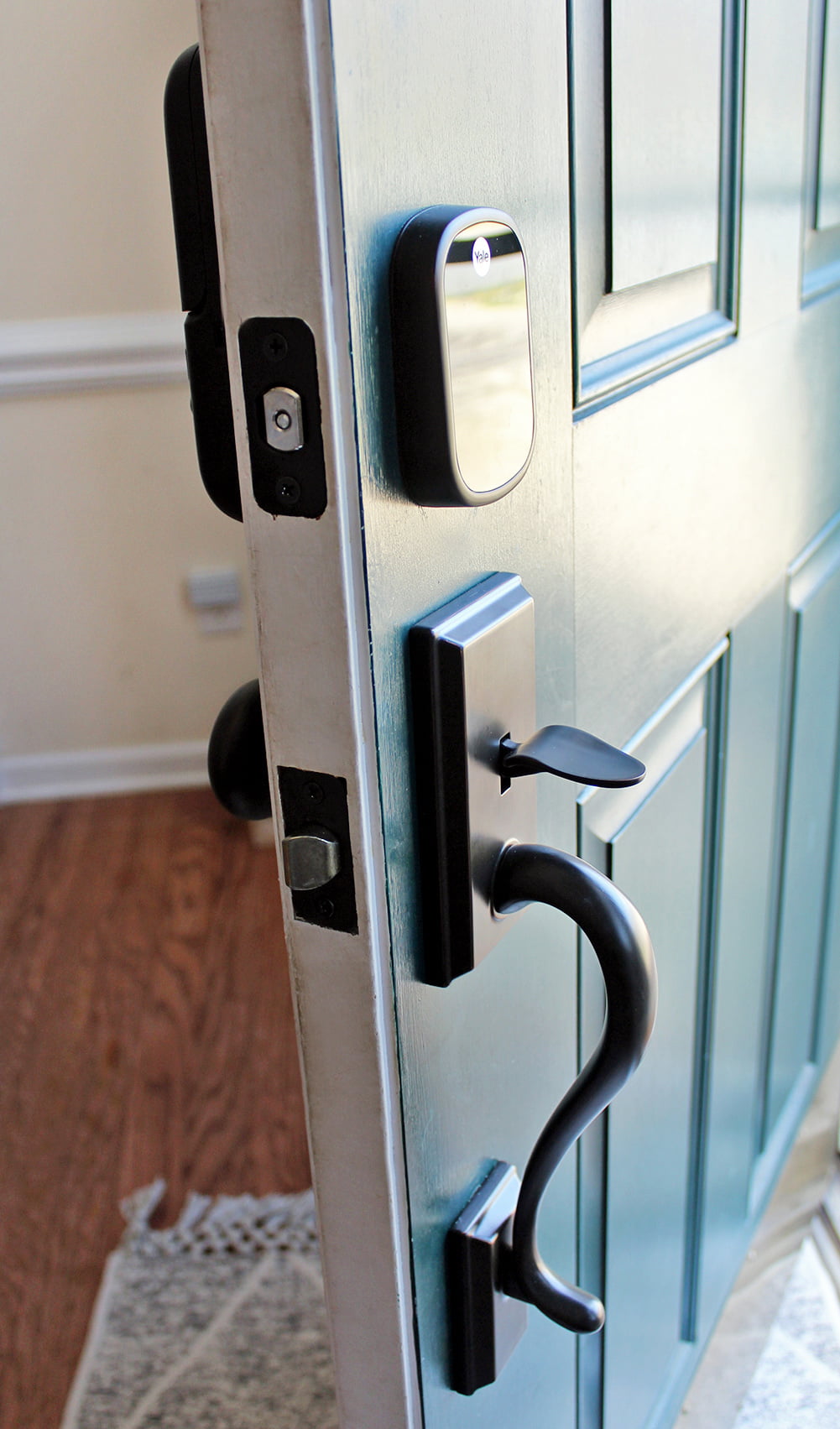 This article contains affiliate links, please read my full disclosure here.
An everyday scenario in our family: my car is on (my car is 10 years old so I still use a key) and we are ready to leave for school. But the kids forgot their snack, chromebook, or water bottle and need to run back into the house. So I turn my car off and they go to unlock the door. But they can't quite work the lock. So I get out to help them and now we are all running late.
Now that we have a touchscreen keypad, our two kids type in the 8-digit code to go back in the house. On their way out they touch the check mark to lock the door and we are on our way.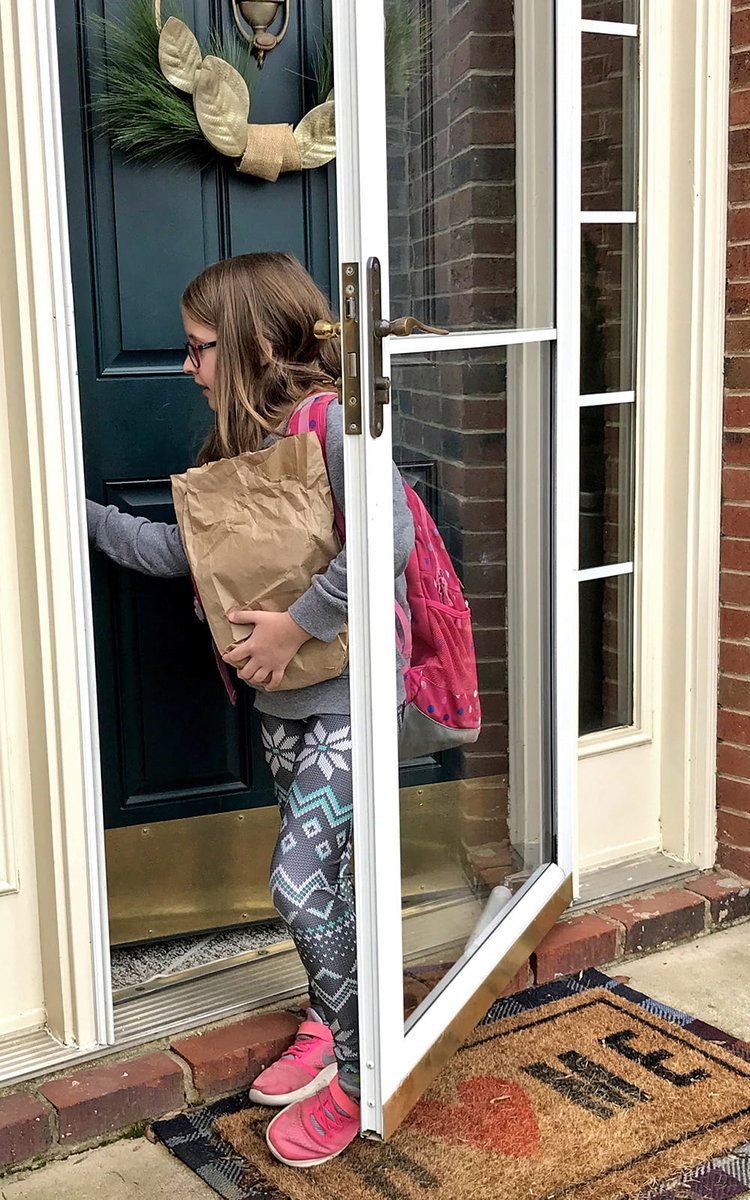 Why We Selected a Keyless Door Lock
We purchased and installed the Yale Assure Lock SL. The keypad is less than an inch thick, so thin enough to go behind our existing storm door. We like the minimal design, and that the screen goes black when not in use.
The brand was reputable and I found a lot of reviews on the product. We stayed on budget paying $168 for our lock. I purchased a basic model with no smart-integration, but they do have integration options that include Homekit, Amazon Echo, etc.
The keypad holds up to an 8-digit pin code and unique pin codes can be created for neighbors and extended family.
The backlit numbers are easy to read and there is a pleasant chime sound when each number is touched. It also gives a different sound if the code is incorrect, so our kids know to try again.
The Yale Assure Lock SL is operated by batteries that are housed inside of the door. You can use a 9V battery as a backup underneath the keypad.
Initially, the cost of a keyless door lock may seem high, but I found that its value far outweighs the expense. Not only does it provide increased security and convenience, it also eliminates the need for a locksmith when keys are lost. And most keyless locks are easy to install and are compatible with existing deadbolts, saving me additional hardware costs.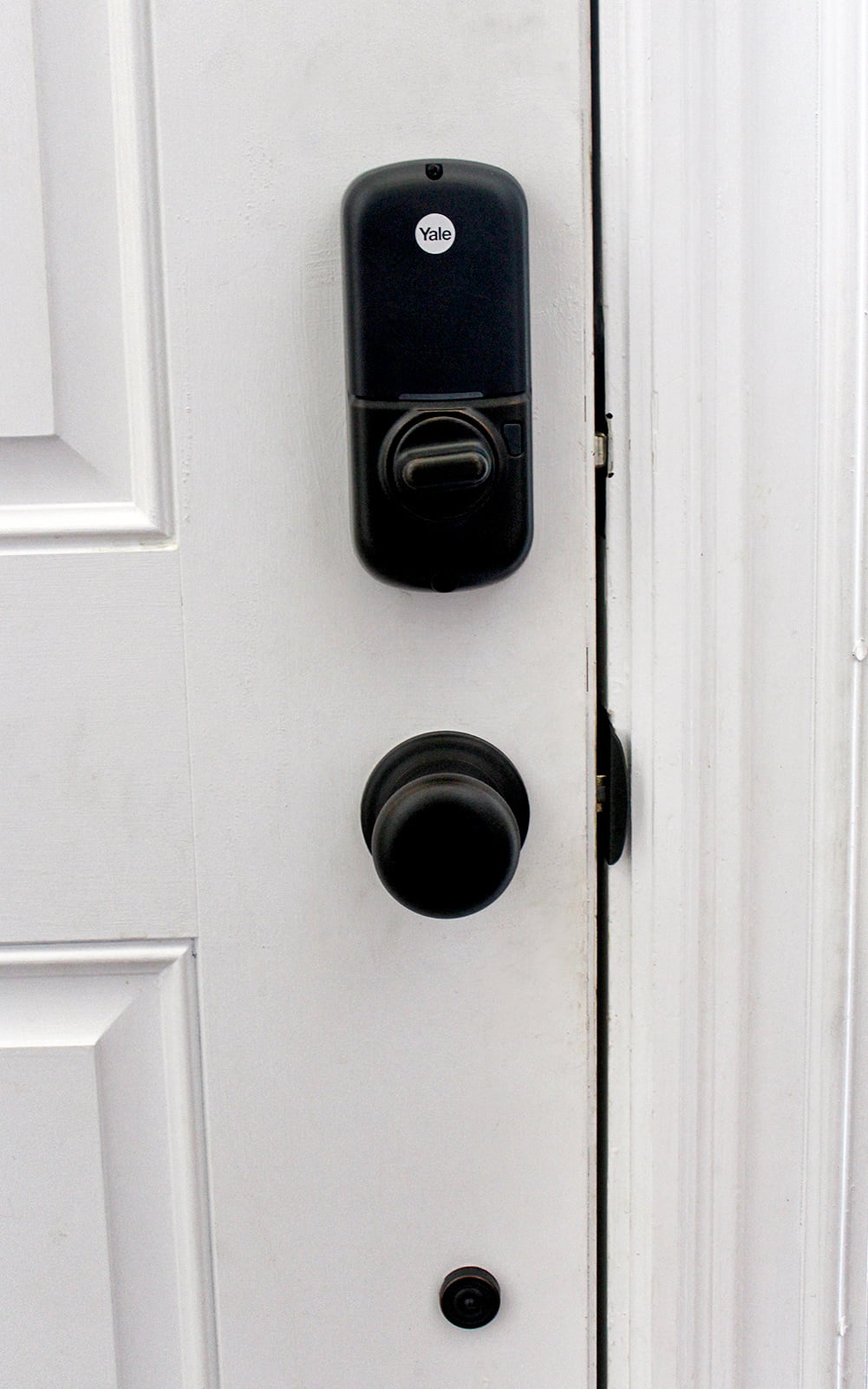 Step-by-Step Install Process
Preparation: assemble the required tools and materials and review the instruction manual for the specific lock model.
Removal of existing hardware: remove the existing doorknob, deadbolt, and hardware that will be replaced by the electronic lock.
Installing the electronic components: follow the instructions for installing the electronic components, such as the battery, wiring, and keyless door lock mechanism.
Mounting the lock to the door: Depending on the model, this step may require drilling holes or modifying the door. Follow the instruction manual to ensure proper alignment and secure installation.
Programming the lock: Once the lock was in place, program it with access codes and smartphone pairing ( depending on the features of my chosen model).
Testing the lock: After programming, tested the lock (code, fob, smartphone) to ensure proper functionality and security.
---
Overall we are pleased with our new keyless doorlock. It makes getting into the house easier and our kids feel more responsible locking and unlocking the door without support.
Hope this review helps you decide on a keyless door lock for your home! They are so convenient and it makes me feel more secure. In an increasingly connected world, upgrading to a smart, keyless system seemed like the logical next step.