That Time I Felt Cool In NYC (BHG Stylemaker 2016)
This article contains affiliate links, you can read my full disclosure here.
---
Last week I was invited to attend Better Homes and Garden's Stylemaker event in New York City! I had dreamed of attending for a few years, and am still shocked it all worked out. Day to day my life isn't super glamorous. I've attended two blogging conferences, and I try to attend local blogger events once a month, but otherwise I live in a bit of a bubble working from home all day. I also felt a bit out of my league, as the other bloggers who attended have HUGE followings. Insecurity happens to all of us from time to time, right??
One of the reasons I loved the BHG event is it is focused on home&garden bloggers. Meaning we were either recipe, home design, or DIY bloggers (or a mix). It gave us instant connection, and we all felt comfortable shooting Instagram Stories at a moment's notice!
I brought my husband with me to New York (thank you Grandma for watching the kiddos!) The first night we ate at Bocca, an Italian restaurant, with 8 other bloggers and then hopped in a taxi to Melissa Bahen's book signing of her new book Scandinavian Gatherings.
Thursday at the Gramercy Park Hotel
Thursday I walked down a few blocks from my hotel on 28th to Gramercy Park Hotel for the BHG Stylemaker event. The decor was beautiful and on point with a Crate&Barrel lounge and vintage typewriters and accessories mixed in with the food buffet.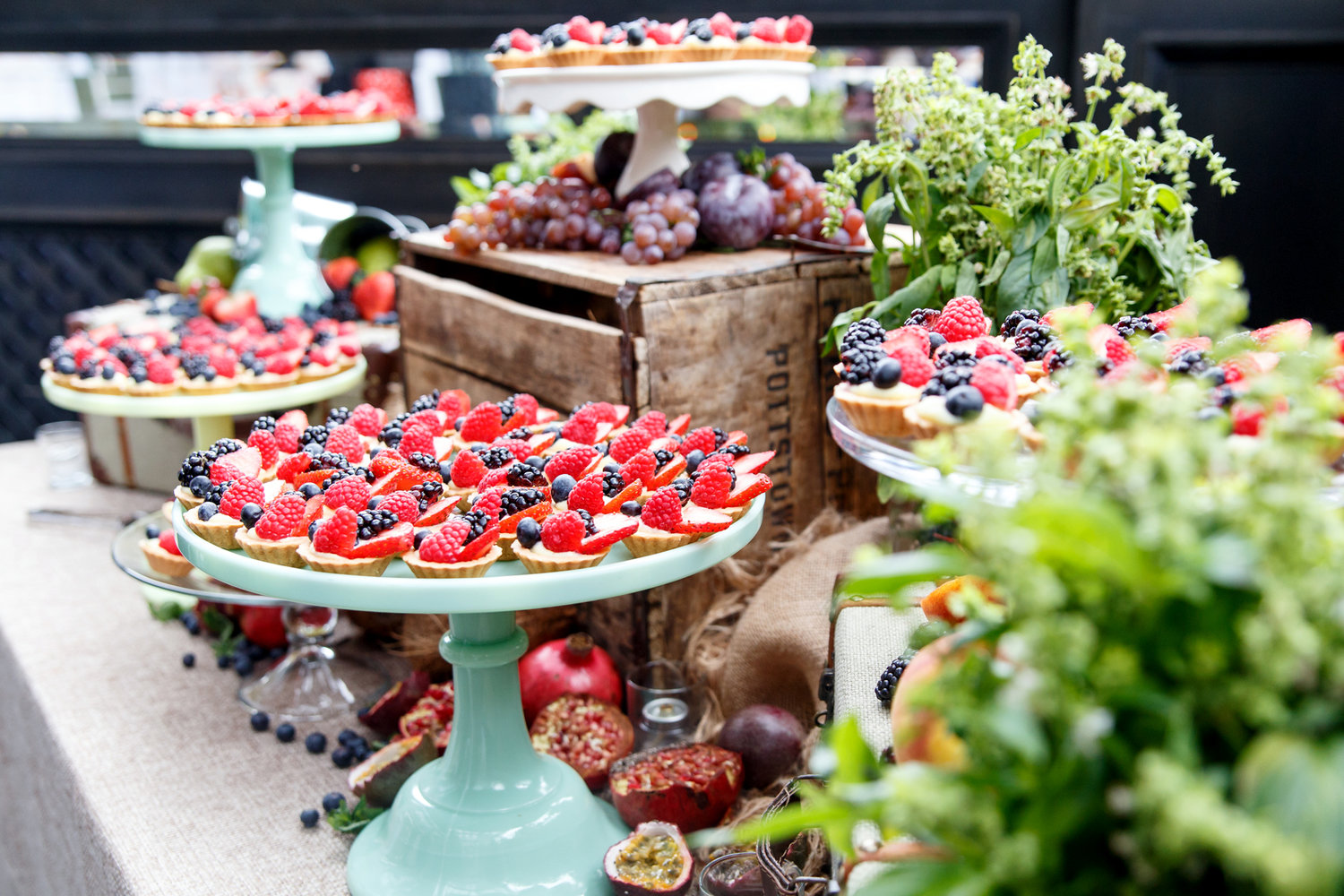 photo credit: David Keith.
The event included about 80 bloggers and BHG editors. We listened to some amazing speakers, including keynotes Grace Bonney and Padma Lakshmi, both of whom recently launched new books.
Grace (founder of Design Sponge) just released In the Company of Women: Inspiration and Advice from over 100 Makers, Artists, and Entrepreneurs. Not only is the content in her hardcover book inspirational from a visual standpoint, but it also reads like a giant pep talk to us creative types.
Padma just released this month The Encyclopedia of Spices and Herbs: An Essential Guide to the Flavors of the World. The photography throughout the hardcover book is beautiful, and reading through it makes me realize just how limited I was being with my spices. I'd definitely recommend her book as a kitchen staple.
Southern blogging friends Sonya Barker of At Home with the Barkers and Jamie Lott of Southern Revivals. photo credit: David Keith.
The day included break out sessions and discussions on creativity. Some random notes I jotted down: play to strengths, have a consistent POW and aesthetic. Success = engagement from readers. For new products look for high demand/low competition.
Throughout the day we enjoyed breakfast, lunch, and cocktails with drinks and snacks provided by Dunkin' Donuts, Triscuit, and thinkThin.
Snuck my husband Lee into the event for a few minutes (I got permission!) photo credit: David Keith.
Friday in Soho
On Friday one of the sponsors for the event, Crate&Barrel, hosted a brunch with the BHG editors and bloggers. Also noteworthy (haha!) I caught my first taxi solo to the event. I was proud of myself!
Back to the event….Woody Woodard, president of Crate&Barrel, and BHG editor Eugenia Santiesteban Soto spoke on trends and the importance of timing when introducing new style ideas to an audience. After the talk we shopped around the store.
Brunch at Crate&Barrel. photo credit: David Keith.
photo credit: David Keith. With PJ Feinstein of A Girl Named PJ, and Lindsay Ponta of Shrimp Salad Circus
After the Crate&Barrel event I headed with a few friends down the street to Michele Varian: a beautiful store with a mix of vintage and new home decor. Definitely go when you are in Soho!
Saturday is for Thrift Store Shopping
Not going to lie, Friday afternoon & evening I crashed and binged on HGTV + Food Network. But Saturday morning I was ready for more adventure and my husband and I discovered 4 thrift stores on the same street! If you are in Manhattan near Gramercy Park be sure to check out E. 23rd Street for Salvation Army, Goodwill, City Opera Thrift Shop, and Housing Works Thrift Shop.
I didn't have much room in my luggage, but I scored a cute scarf and several books for 10 cents each!
And just for fun, a clip from Instagram Stories (follow along on Instagram for more fun video clips and future thrift store tours!)
Whew, if you made it through that whole post, thank you! Thank you for reading and supporting Tag & Tibby!!